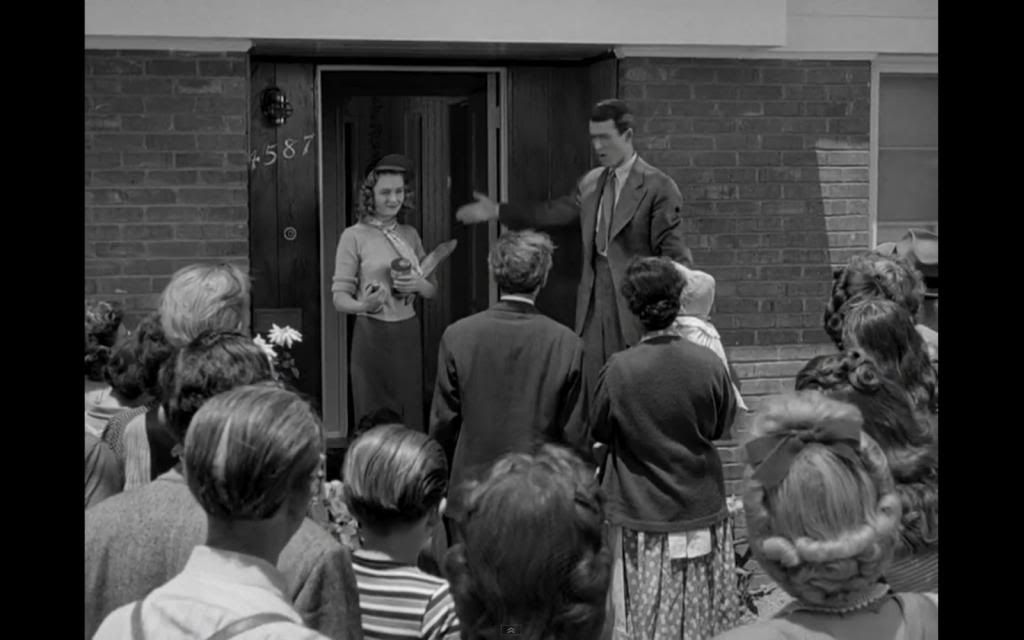 Do you remember that scene in "It's a Wonderful Life" when George and Mary Bailey welcome the Martini family to their first home with a wonderful basket of housewarming goodies? Mary Bailey looks so picturesque with her little 1940s outfit and perfectly curled hair. I want to be like her, and I love seeing the joy on the Martini family's faces as they start their lives in a home of their very own. Inspired by the gifts that Mary & George Bailey gave to the Martinis, I decided to pull together a little housewarming basket as part of a wedding gift to some our sweet friends who just moved into their first home together. You can see a little bit more of their life & home over at their blog: Home Sweet Love.
This simple and traditional housewarming basket was fun and simple to assemble.
After I picked up a basket at a local thrift store and dressed it up with some jute and scrap fabric, I filled it with a few symbolic things.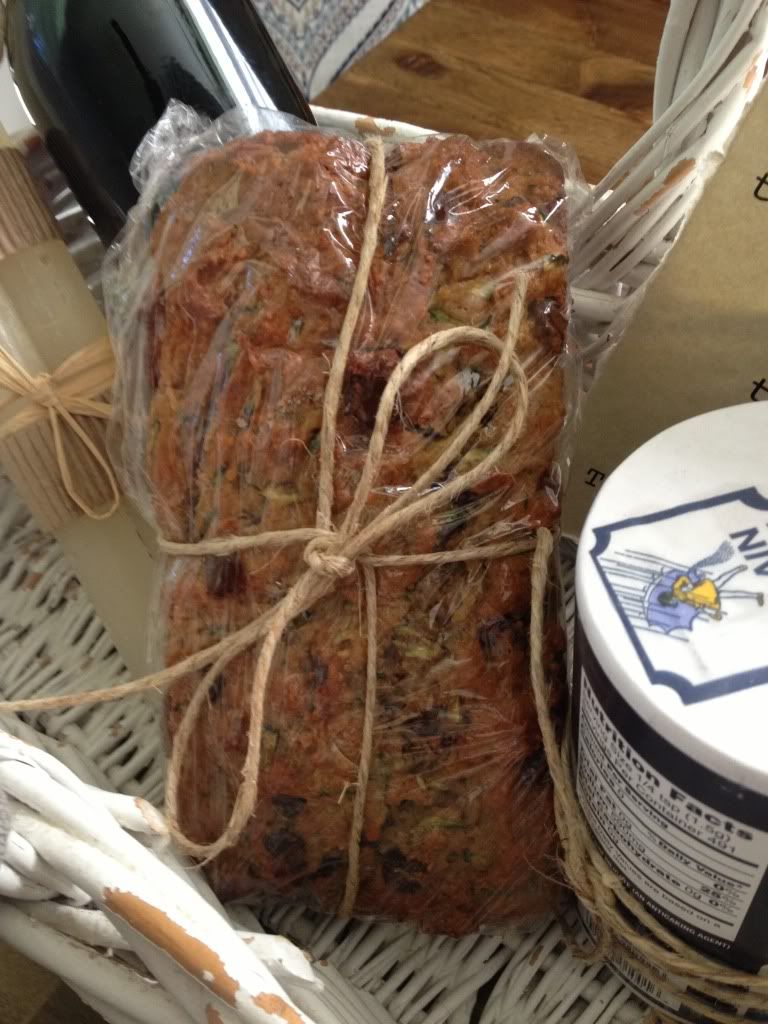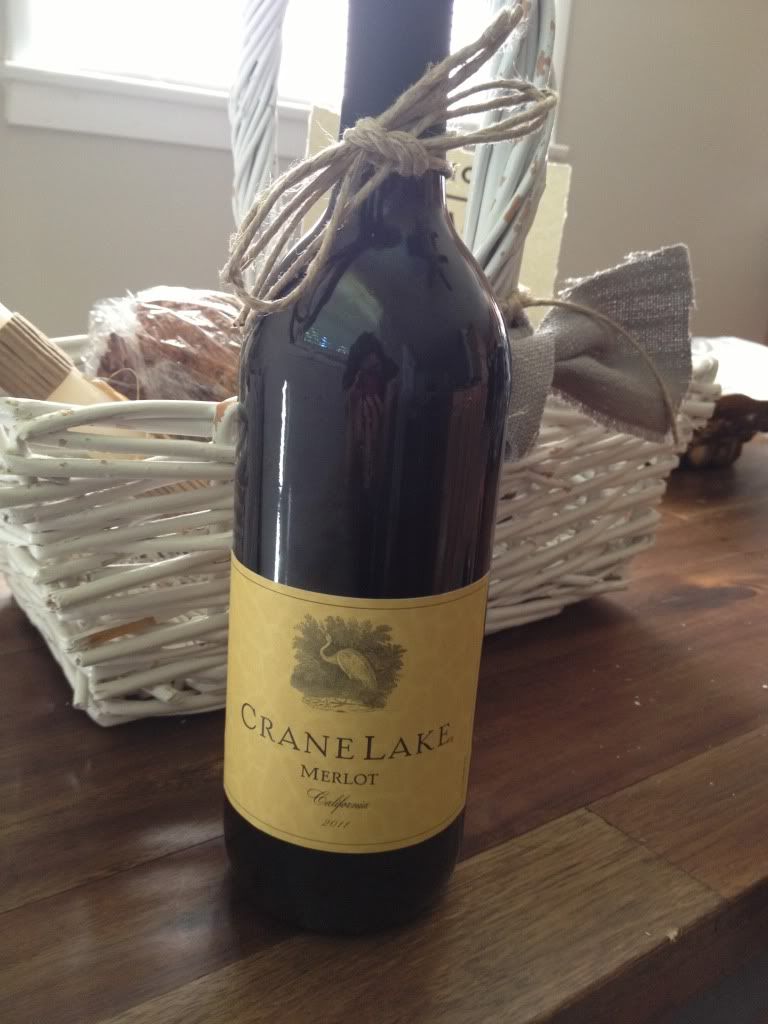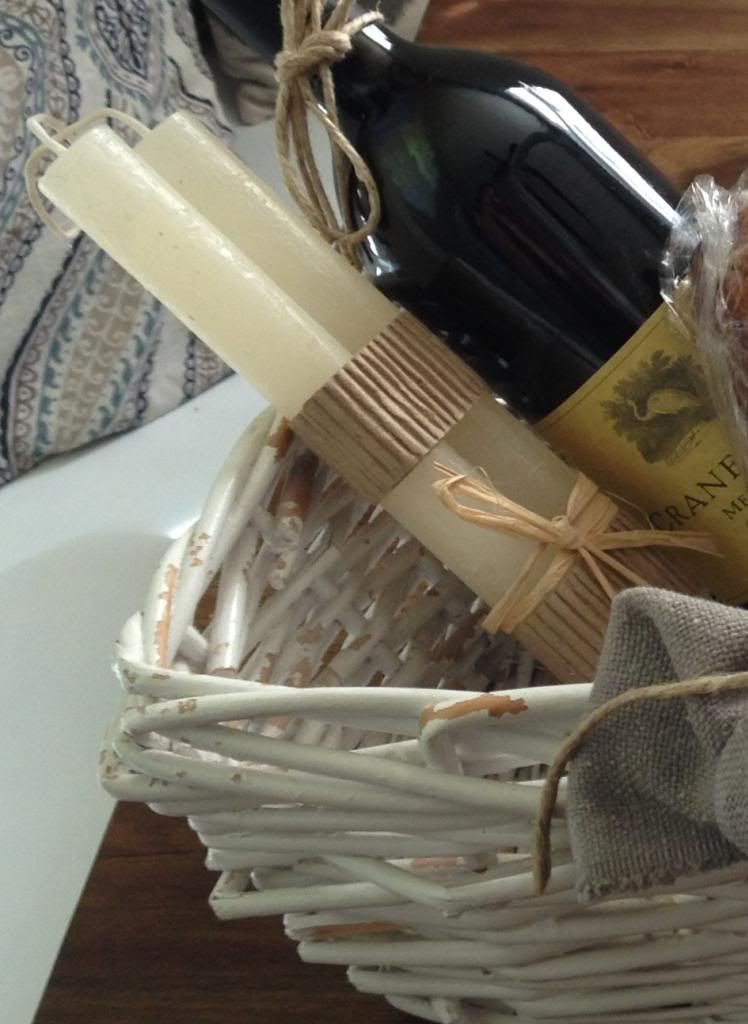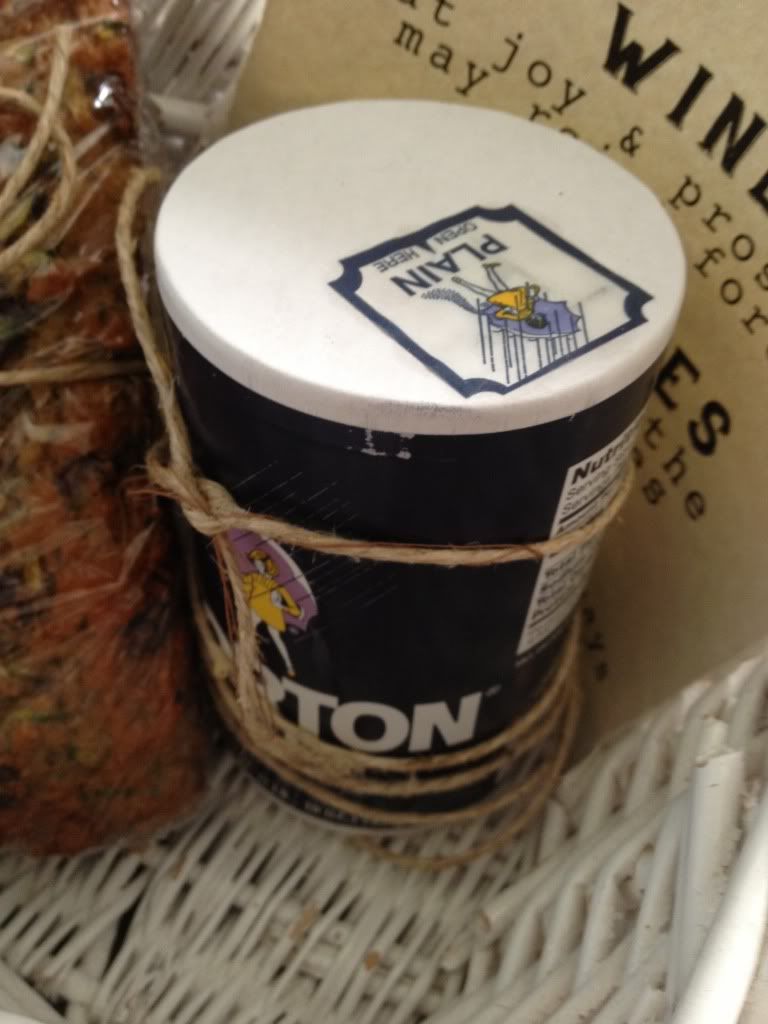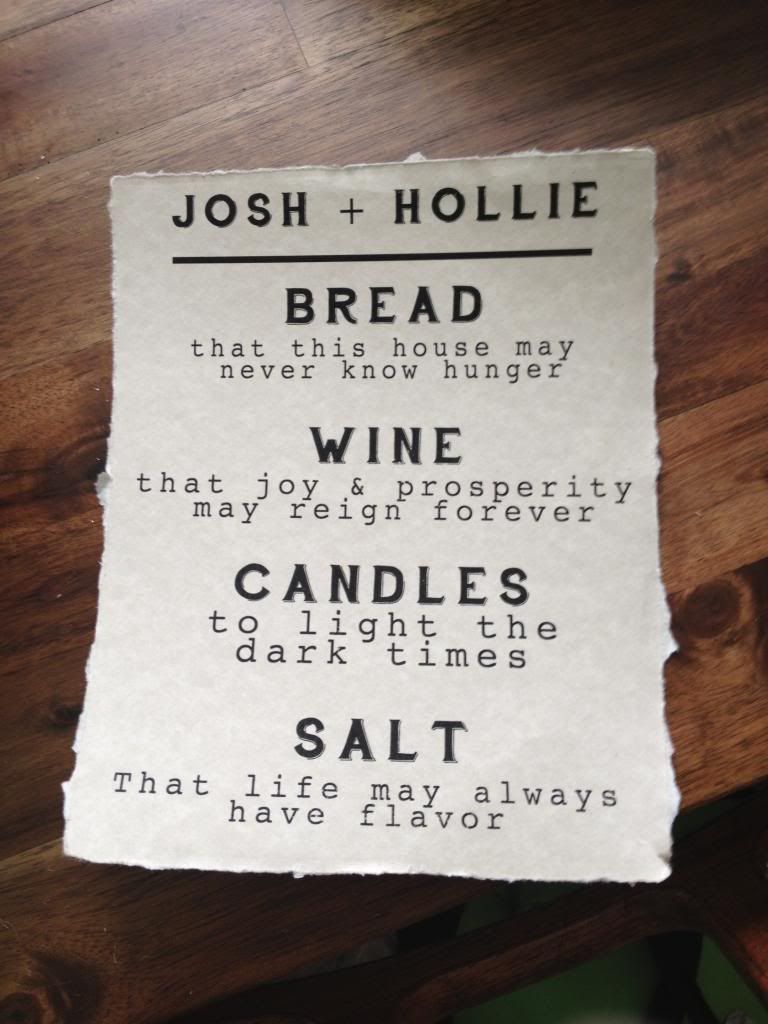 Bread - that this house may never know hunger. I made homemade chocolate chip zucchini bread. Probably not the lifelong fix all for household hunger, but delicious all the same. Wine - that joy and prosperity may reign forever. Candles - to light the dark times. Salt - that life may always have flavor. I went with the basic Morton's salt. Doesn't get more traditional (or practical) than that! Finally, I designed a little card to accompany the gift that explained each part of the traditional housewarming gift.
Happy nesting Josh & Hollie!