It's October and the boots have come out of storage. Here in Tennessee, spots of color are just now showing up on the leaves, and I am waiting in eager, childlike anticipation to see what hues will be on display in our yard. I've spent some time on the Finding Fall Home Tours from Finding Home, and I have turned green with envy over the fall decor in homes of bloggers I admire. Green is not a great fall color, so I should really work on that.
As a new homeowner and a new wife, I am still amassing my collection of seasonal decor, and I didn't have a lot to spend or a lot to choose from in the way of fall decoration, but I have still found ways to make our home ready for this glorious season of change.
I made a wreath for the front door. I almost did a post on this, but I realized it wouldn't be worth it. Here are the instructions: buy flowers and a twig wreath. Put the flowers in the wreath. Tie a wooden letter onto the wreath with twine. See, I saved you and me both some time in writing a post :-)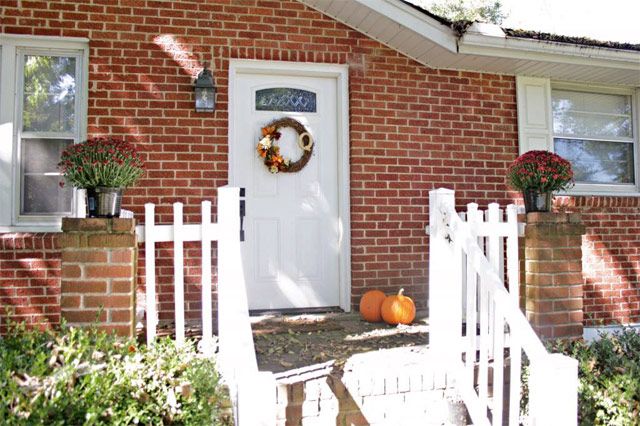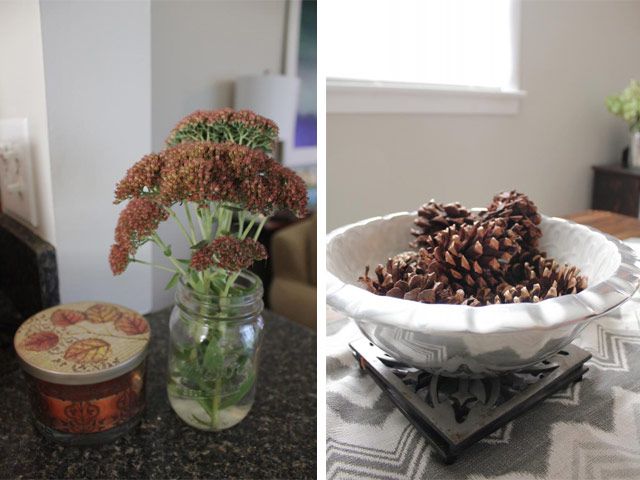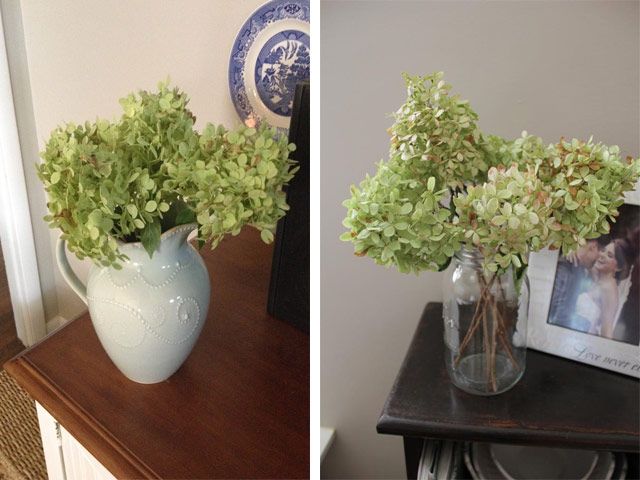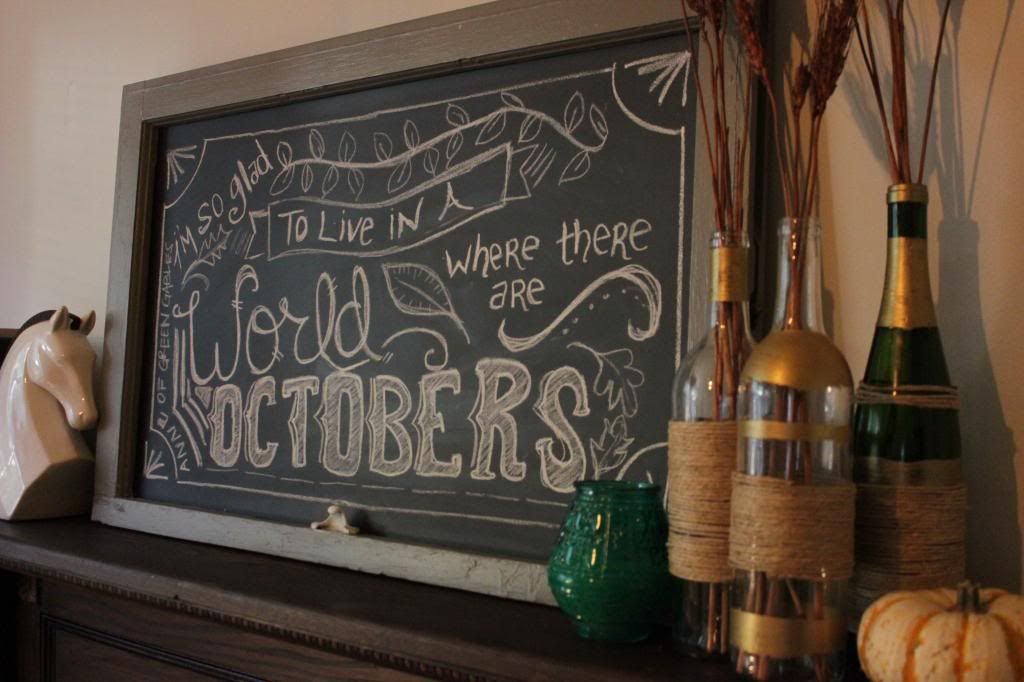 I placed some mums on our porch posts and some pumpkins on the porch. I incorporated pumpkins around the living room/kitchen area. And used some pine cones as a centerpiece. This Fall, I am loving hydrangeas everywhere. In the summer, pure white hydrangeas were the thing, but I love the way that they dry green and blue in the fall. We inherited a few gorgeous hydrangea bushes, and I cut some blooms to add to the feeling of Fall in the house. Here is the trick with homegrown hydrangeas: let them dry for a while on the plant, and then cut them and put them in a vase without water. They will dry in place and last for a long time! Perhaps my favorite thing of all is my new Fall Chalkboard. How is Fall looking around your house?
P.S...I haven't blogged in an entire week. We have been a little busy with living life and things like our plumbing being broken and such. I have a basement stair painting project, back door painting project, bench reupholstery, and more coming your way soon. Get ready.