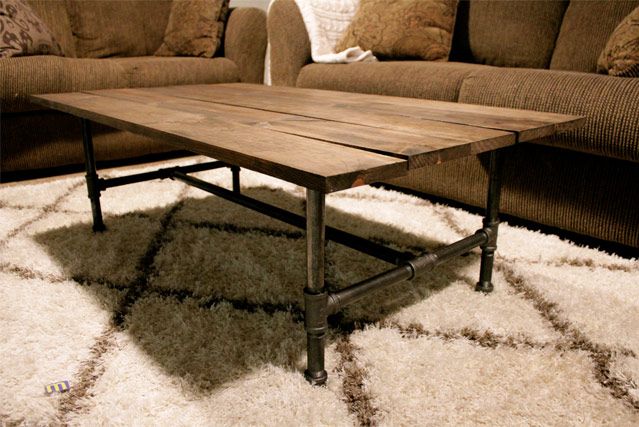 This past weekend, my handyman was especially handy. He built us a coffee table! This is where we left off with the basement last time you saw it (back in January).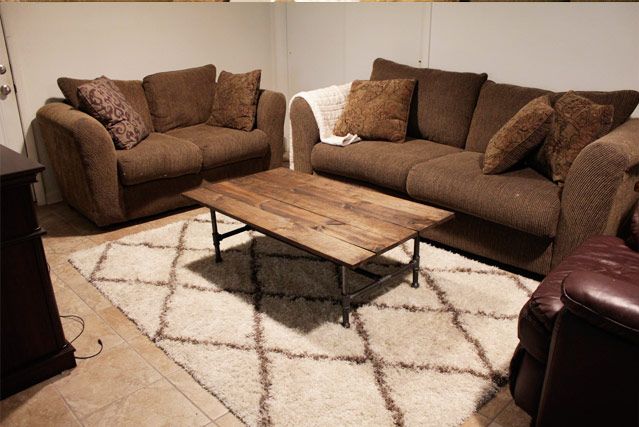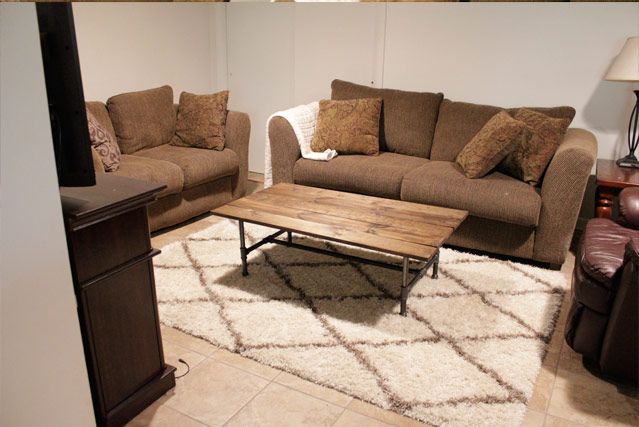 We had a friend living with us for a month whose bed was squeezed into this room, so it got us thinking about rearranging things, and this is the set up we landed on. I quite like it, but this room has a LONG way to go in the decor department!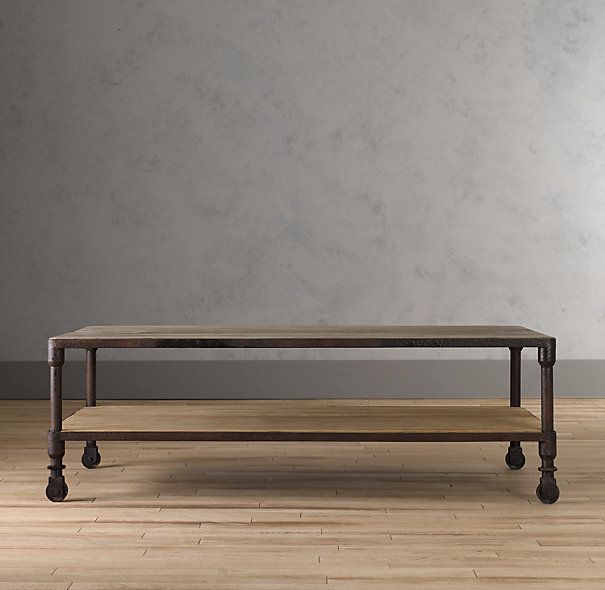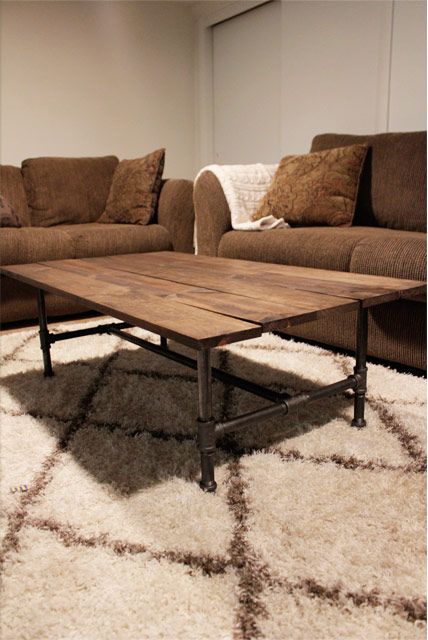 And Jeremy went to work. I absolutely LOVE it. It may be my favorite thing he has built so far! I'm not going to go into a detailed tutorial because there are plenty out there, but I will say that it was really fairly easy once we figured out the right materials that we needed (and went to three stores to find the right parts in stock). The top stain is miniwax dark walnut, and I like the way that it plays with the color in the rug.
So, let's talk about plans for this room. We are currently renovating our garage and converting it into our new master suite. I'm SO excited about that! And there will be lots to share very soon. But once that happens, the rest of the basement will be converted into music studio space which means this little couch area will become a sitting area for the studio and moonlight as our hang out space.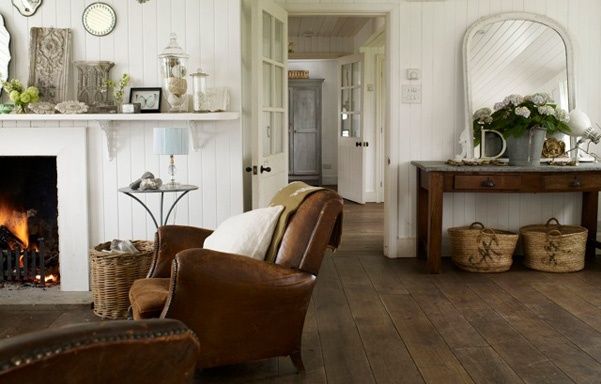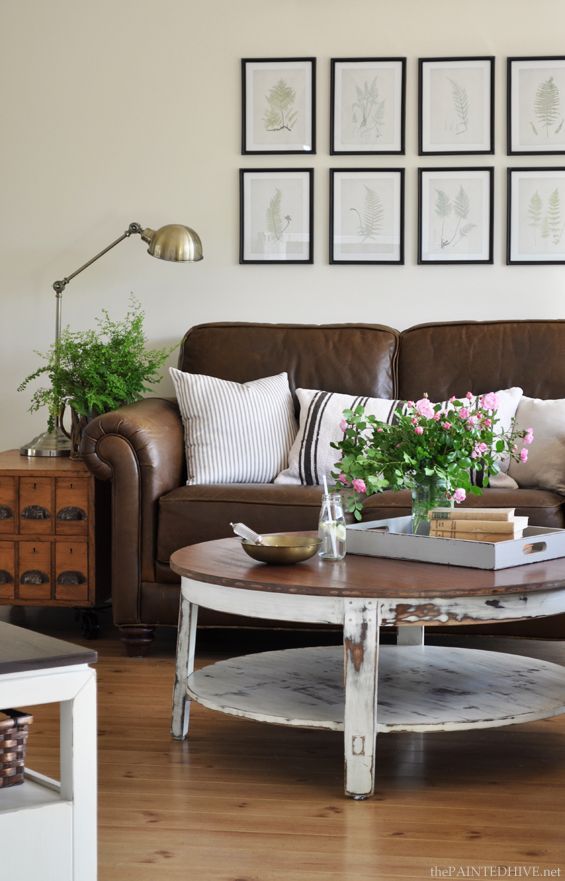 I am so inspired by rooms like this and this.
But both of these rooms have something that our space lacks: ample natural light. We do have one basement window on the other side of the space, but it is in the carport so it lacks a lot of sunlight. So...maybe we need a little more color to brighten up a sometimes gloomy space with very little architectural interest.