I have a story about how things are not always as they seem... You see. Our bedroom looked really good the last time I showed you.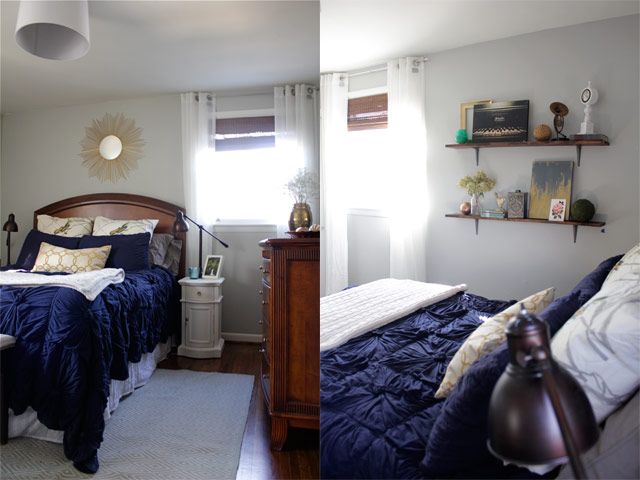 But the truth about that gorgeous blue Anthropologie comforter wasn't quite as pretty.
It pulled apart easily, had loose threads everywhere (I had to repair it several times), had a patch where I spilled bleach, showed cat hair like crazy, was incredibly difficult to wash, and made me frustrated daily. I was getting so fed up with it constantly looking dirty and hairy and having to repair the tufts that one day I woke up and decided to buy a new comforter.
Enter: leftover Macy's gift cards from our wedding two years ago and a West Elm bedding sale.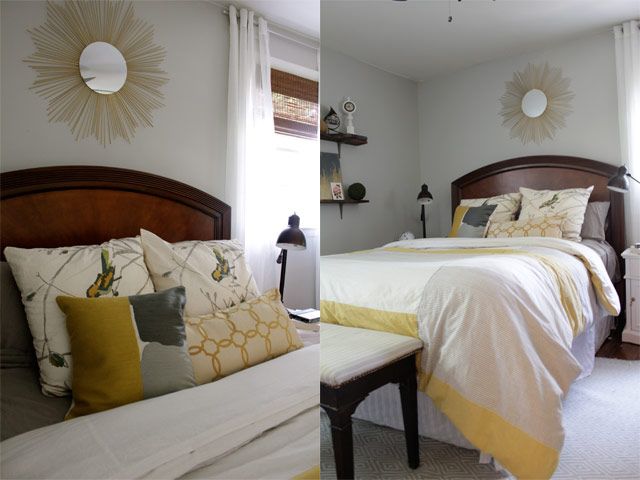 The day I decided to get something new, Jeremy and I picked up an amazing Calvin Klein Down Alternative Comforter at Macy's with a gift card I found hiding in my wallet. Then we hopped over to West Elm to pick something out on a whim. I normally spend a really long time deliberating choices, but the hubs and I worked together to pick something out in a matter of minutes.
And we took it home and it was all wrong.
So we took it back and got the Steven Alan Stripe Duvet in Golden Gate.
Then I loved it, but I second guessed myself for two weeks so I ordered a solid white duvet and waited for it to come in. Because I LOVE solid white bedding, am I right? And it's the most versatile.
But then I put it on the bed and it just wasn't right. We needed some interest and color!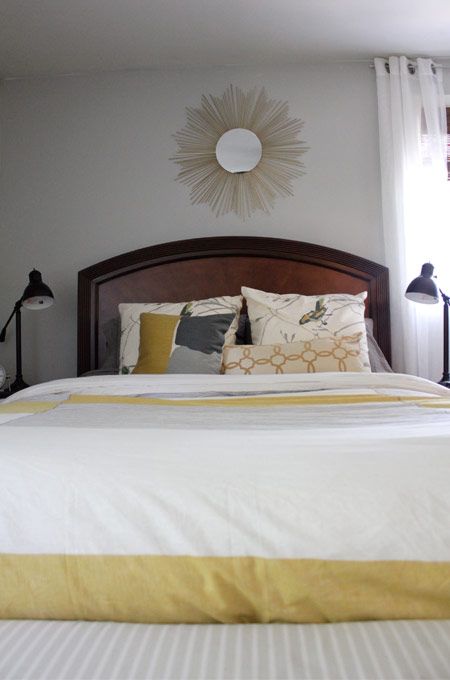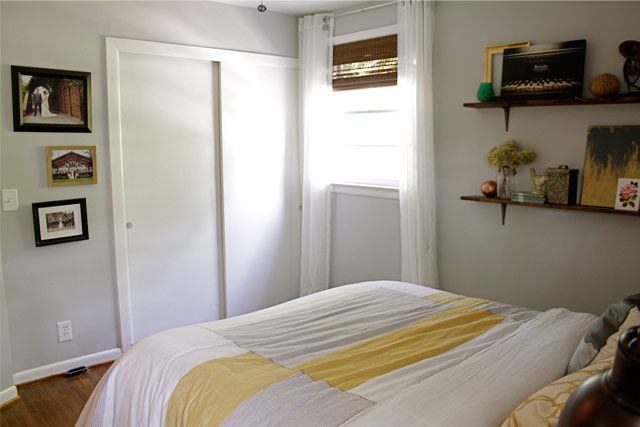 So, here is where we landed, and I love it more every time I look at it! I love the touch of masculinity, the addition of the golden yellow into the room, and I really like it in conjunction with the Organic Sparrow Song shams.
Mittens loves it, too.
It may not be as versatile as a solid white duvet, but I'm gonna enjoy the fun pop of color and the gorgeous fabric.
So what do you think? Fun, patterned bedding or plain romantic white? Which do you prefer?
Also, West Elm is still running a 20% off all bedding sale. And there are about 20 duvets that I wanted. I wish we had a 20 bedroom house. Well...not really. But seriously, now's your chance to update your bedding. I am not compensated by West Elm. I just have a big crush on their style.