Today is my birthday, and it also marks three years since Jeremy proposed and I said "yes." So, I am all mushy and sentimental thinking about our dating years, and how wonderful our two years of marriage have been (better than our dating years by a long shot). This sent me into a reflection on what we did in dating that I would recommend to someone else who was seriously dating a potential future spouse. If that's you, or if you want some dirt on our relationship, here's the scoop.
Let me tell you about how I ruined the first time Jeremy said "I Love You."
Back up. When we were still "just friends," he told me he had never told a girl he loved her because he was saving those words for the girl he wanted to marry. He got about five times more attractive in my eyes when he told me that. I'm all, "Hello, super cute guy with a lot of integrity." *whistles*
Fast forward a couple of years. We had been dating for a year and a half. He knew he wanted to marry me within a few months of dating, but I asked him to wait to say those sacred words because I wanted to be confident that I could say them too, and I wanted it to mean something. I had subtly given him the ok, so he began to plan when he would give me the news about his feelings (as if I didn't already know).
Fast forward again to early June, 2010. I had just landed in Houston from three weeks in Africa for a study abroad/mission trip that wore me out spiritually, emotionally, and physically. The 20+ hours of travel to make it back only compounded the feelings of exhaustion. I was at my emotional tipping point. Jeremy met me at the baggage claim and we hugged and waited for my bags. As we were standing by the carousel watching the suitcases roll down the track, he leaned over and whispered "I missed you and I love you."
Screech. Halt. Tired brain can't process.
He thought picking me up from the airport and saying he loved me was like something out of a movie. I didn't pick up on the romance.
Me: "Wait, did you just tell me you loved me...in the baggage claim?" Jeremy: "Yes," with a sheepish expression. "Is that ok?" Me: "I mean that's fine. It's just not how I pictured it, I guess. I mean, thank you. I mean, I'm sorry I'm just so exhausted I can't process this. And...well...we're in the baggage claim."
Crickets chirped. And he looked at me in silence as a tear rolled down his cheek.
I stumbled over my words a little longer and then starting sobbing. I guess we picked up my suitcase at some point, and the tears kept flowing. He was trying not to cry too because he wanted the moment to be perfect. I kept apologizing because I already ruined it, and saying "I love you" back now would be weird and why do i ruin everything and i'm so tired and i wanna go home and i love him too but i should wait to tell him now and i broke his heart and everything is all wrong.
Moral of the story, our dating relationship was pretty much perfect, and we never miscommunicated. Obviously.
There are certainly things I would do differently were I to do it all over again, but despite little hiccups, there are a few choices that we made that have been vital in the success of our marriage thus far. Because when you are dating, no matter your intentions, you are laying building blocks in the foundation of your future marriage.
Here are a few practical building blocks I would lay again. 1. We didn't separate our spiritual lives from our dating life.
If you grew up in church, you have been told to keep God at the center of your relationships. I love that advice, but it's kind of hard to know what that looks like practically. The best way I know how to describe it is that we didn't separate spiritual from relational.
If you are a believer, your relationship with God should inform every other relationship you are in. So in dating, that means that every step you take together, every habit you form, every choice you make is first informed by scripture and your relationship with God.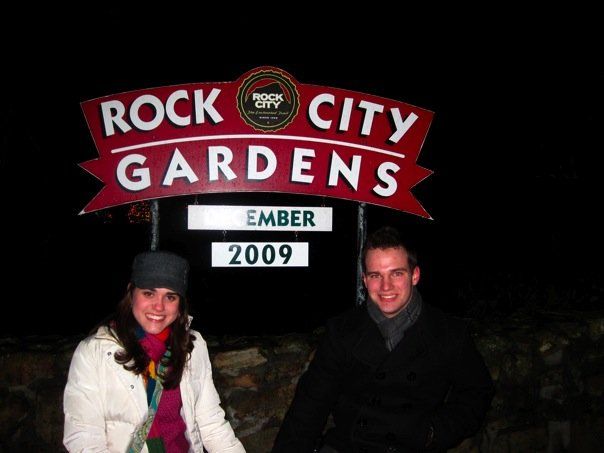 We didn't pray together every day or have weekly boyfriend/girlfriend bible studies. But, for us, it meant being in constant communication about our spiritual walks, talking about hard spiritual concepts, praying individually and together for wisdom in our relationship, finding and serving in a church together, and allowing our faith to inform all aspects of our lives. 2. We sought out Godly mentors
After we had been dating about a year, we read a book called Boy Meets Girl by Josh Harris, and our main takeaway was that we needed mentors. We lived far from family, and we wanted people who were older and wiser that could speak into our dating relationship. We were taking things very seriously, and we wanted to do things right.
At Jeremy's prompt (bless him), we asked our pastor and his wife to mentor us in our relationship, and for the next few years, we met together for dinner, had coffee with each separately, and allowed them to speak truth and answer questions about our relationship. That same pastor did our premarital counseling and married us. I don't know if they know how much their investment in two little college students meant to us, but (Mike and Tab, if you're reading this), we are still impacted and influence by their guidance and example.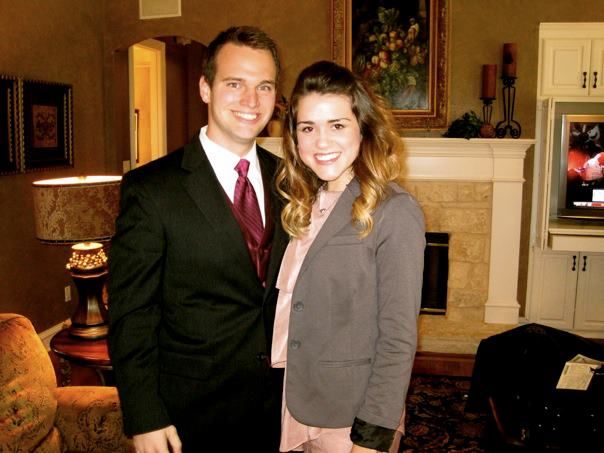 3. We talked about hard stuff, disagreed, and worked through it.
We argued. Quite a bit. Especially in the first year of dating. We are both stubborn and opinionated, and I had high expectations for everything that were unable to be met by a mere mortal.
Some of our arguing could have been curbed, but we made it a point to learn to disagree well and communicate openly and honestly about our feelings. We didn't shy away from conflict, but we prayed for humility and understanding in getting to the other side.
I sometimes got frustrated that we couldn't live in la-la land like some of our other dating friends. I wanted to be one of those couples that looked dreamily into each other's eyes and never disagreed. But we miscommunicated a lot at first and had lots of long talks to understand each other better. We worked through things with resolution in mind, and I am so glad we embraced conflict and allowed ourselves to be refined in the fire in the dating years because it has made conflict in marriage so much less surprising and so much more easily resolved. Notice that I didn't say that conflict in marriage is nonexistent, but the key is learning how to selflessly, lovingly and productively resolve conflict.
4. We kept our friendships with each other and with others a priority.
My dad once remarked to me that he liked seeing young couples that were such good friends that you didn't even notice they were dating in group settings. There is something refreshing about a couple who cares for each other and loves each other selflessly but is able to maintain an obvious friendship with each other when in a group setting.
I'm not suggesting you should ignore each other in public. Especially now that we are married, a rub on the back and a smooch on the lips is very healthy even when hanging out with friends, but when we were dating, we really worked on being the kind of couple that never made anyone feel like a third wheel and that kept our friendship as a focus.
Friends laugh when milk comes out of their nose. Friends don't always have to look "put together." Friends encourage each other and build each other up. Friends don't need constant affection. Friends make others feel included. Friends goof around. Friends put up with each other's quirks.
When we are 85 years old and arthritic, and we've weathered life's storms together, I hope our friendship will be the thing that is constant and keeps our love alive.
5. We saved sex for marriage.
I won't harp on all the nitty gritty of this one (but I can suggest some great books or take you out to coffee to share my thoughts if you want). If you've ever been in a youth group or read the Bible, you're probably clear on this subject. And there is a reason God did it that way!
We didn't handle every aspect of our physical relationship perfectly, but we established from the very beginning that sex (and anything resembling sex) was something that is sacred for marriage. We are so thankful that we saved it for our wedding night and that we were both able to experience that for the first time as husband and wife. God designed and commands it that way, and the rewards are great.
There was enough to figure out when we were just dating without adding that to the mix. Also, it's fun to be married and know that all is permissible and pleasing to the Lord. So parrtayyyy. 6. We kept marriage in mind.
When Jeremy first asked me to date him, he said, "I would like to start dating you because you're the kind of girl I want to marry someday." Talk about serious.
We established (even at the age of 18) that we were dating in order to determine if The Lord would call us to be married, and we would break up at the first sign that God had other plans.
Dating with this intention made everything matter more. The design was to protect our hearts. I think this mindset is what drove us to read dating books, ask for mentors, value our parents' opinions, and continue striving to resolve issues and understand each other better even when it was difficult. We felt that we were called to love each other, and we listened attentively to God's voice in case he called us to stop dating.
-------
There are so many other helpful things that contributed to us as a couple. We have amazing parents who invested in our relationship and really cared about and prayed for our future spouses. And ultimately we owe everything to The Lord anyway. Also, we are still newlyweds and have so much to learn about love and marriage. But, I hope these few nuggets of advice will be an encouragement and challenge if you are young or dating.