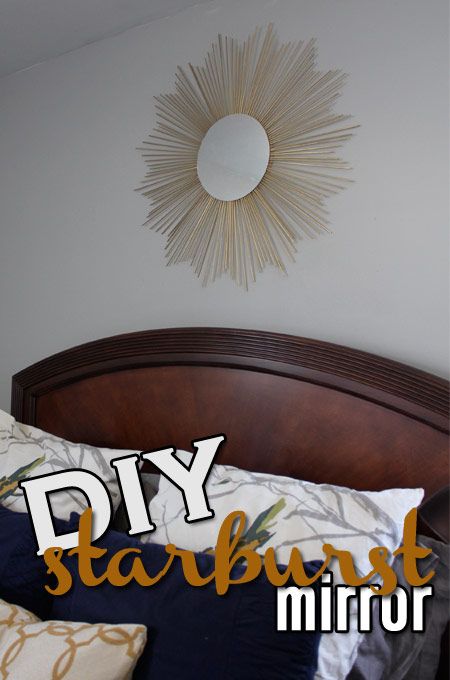 Making progress on our bedroom. Let's see where we stand:
- New bed pillows- Paint ceiling white- New light- Paint nightstands - Art behind the bed - Cover bench - Mount wall shelves - Curtains - Bamboo Blinds - Accessorize!
Today: art behind the bed.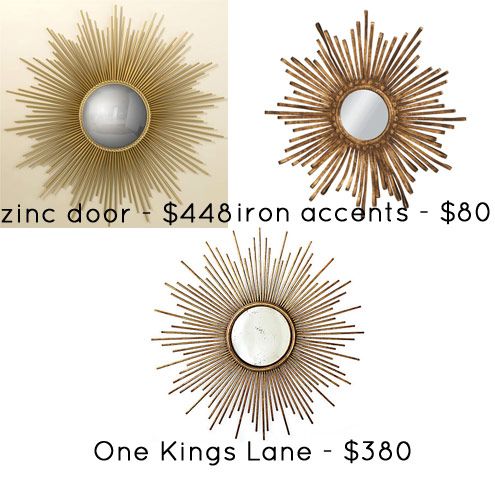 Starburst mirrors are trendy. I have been eyeing them online for a while now, but I don't understand why they are so expensive!
So, I set out to make my own, and I ran across this tutorial from Tucker Up! I pretty much followed her tutorial, so be sure to skip over there for more details, but the one thing she didn't cover was how to hang it on the wall, so I added that to my little instructions.
What you will need: A 10" round mirror (from Michael's or Hobby Lobby) - $3.00 Gold spray paint - $3.00 2 100 packs of skewers - $2.00 ($0.98 a piece) 10" plywood circle (from Michael's or Hobby Lobby) - $1.00 Hot glue Wood glue
Total cost: $9.00
Use this template and glue it to the back of the mirror with whatever glue you have on hand (I used basic craft glue).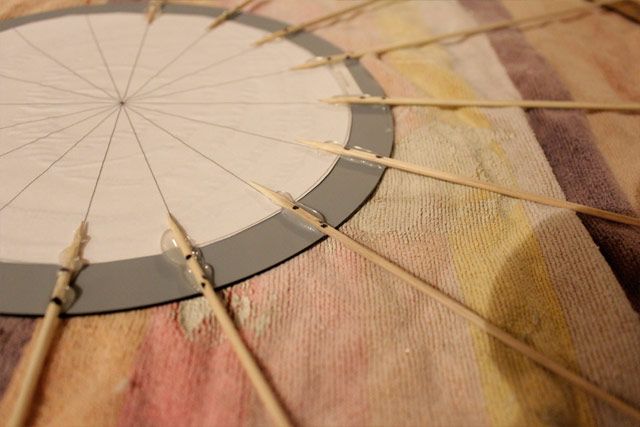 Then measure an inch and a half down each skewer (from the pointy end) and mark it with a sharpie. Line the sharpie line up with the rim of the mirror and glue down with hot glue along each spoke of the wheel.
Then use seven skewers in between each spoke and taper down toward the middle. I took it section by section and then put hot glue over the top in a line.
Make your way around the mirror, and then add some more hot glue to make sure everything sticks.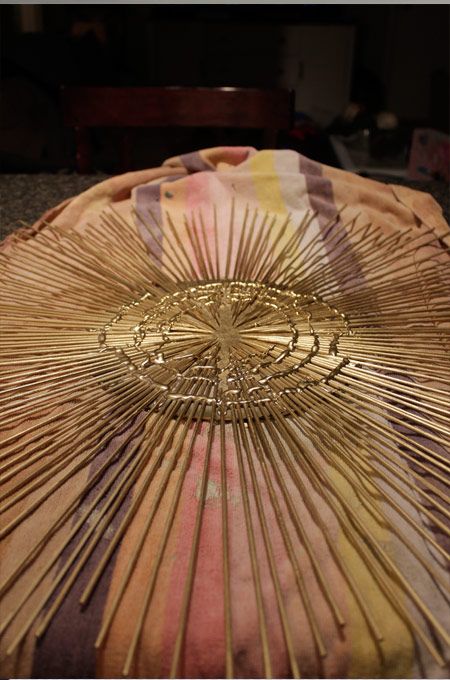 Then cover the mirror with newspaper and painter's tape and spray paint front and back in gold.
Finally, use a whole lot of wood glue to secure the plywood circle to the back of the mirror and use heavy books or some other weight to apply pressure and allow it to set for at least 30 minutes. I secured the edges with some hot glue as well.
Finally, glue on a picture hanger, and mount to the wall.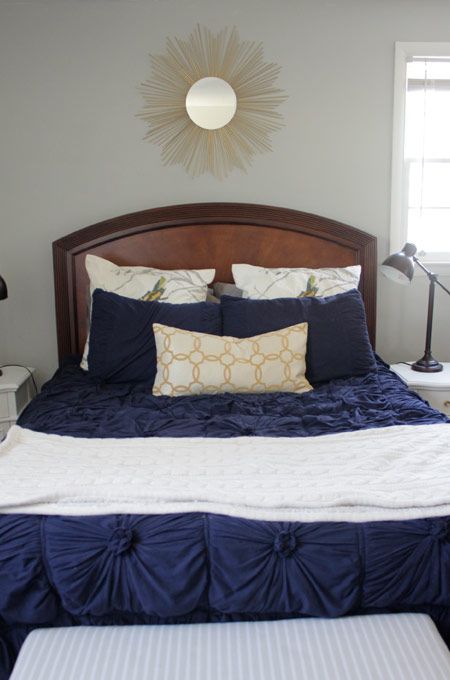 And voila! I am stunned by the result! It looks so much more expensive than it is, and it was really a very simple project!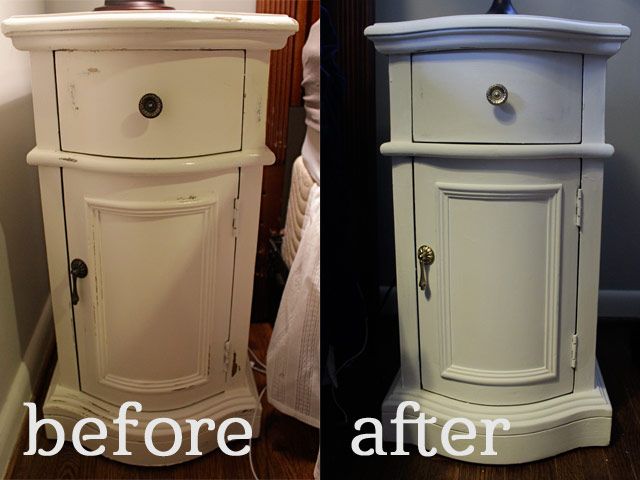 Side note: I repainted our nightstands from "antique white" to a pure white, and I am loving the small change! They looked pretty before, but it wasn't working in the room.