I haven't shown my progress on several rooms in the house because they are so far from being done, but I thought I would give a bit of a sneak peek into my own little corner of the house: the writing/reading/sewing/getting ready/closet room. I just call it my room for short.
Of course, my bedroom is shared with my hubby. But because our closets are so small, I decided to keep my clothes in a spare bedroom, and since we already have a guest room in the basement, it has turned into my all purpose space.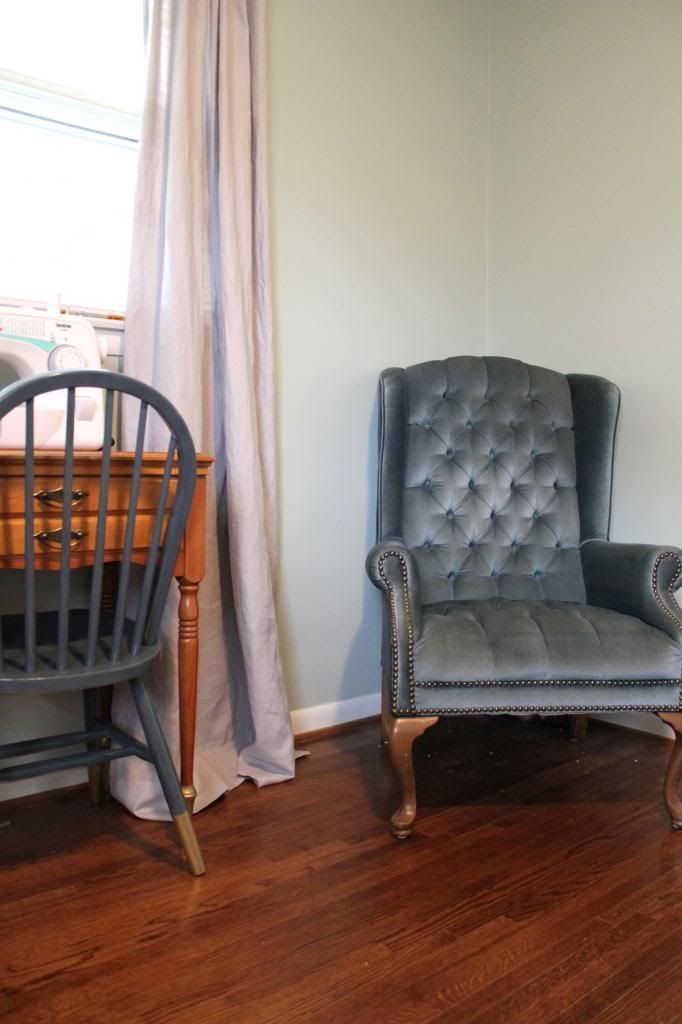 Here is what it looks like currently. Other than moving in furniture, it is virtually untouched: This corner is already my most beloved spot in the house. It is where I sit every morning to have a quiet time and a cup of coffee. It is where I come to cry and pray and read. See this post for more info on the tufted wingback chair.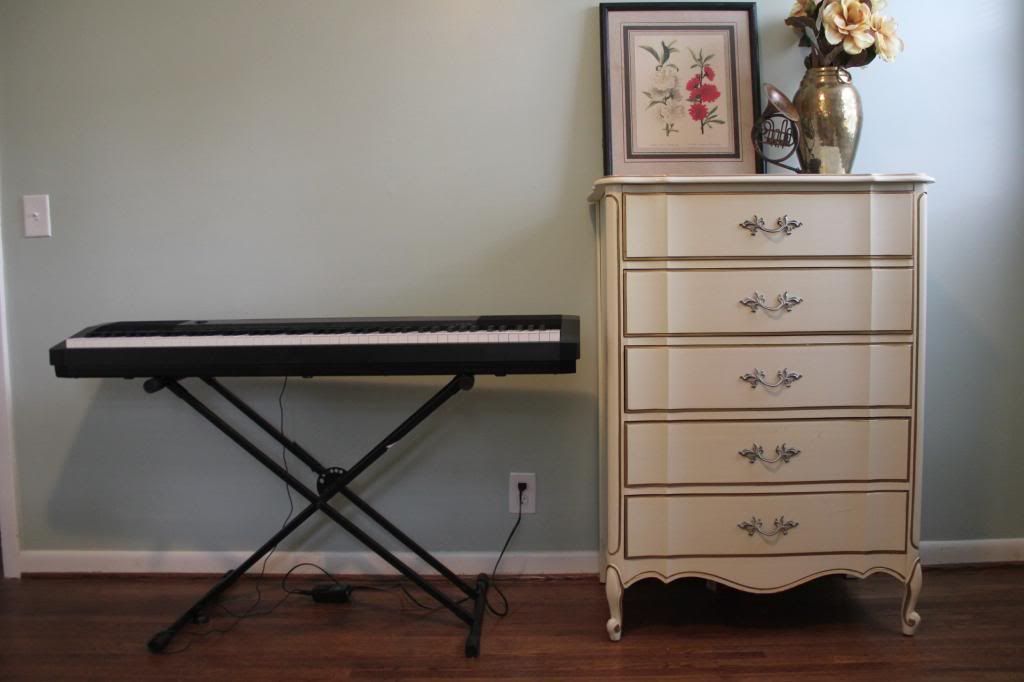 I love this french provincial furniture that was handed down from Jeremy's mother. It's so nice to have a spot in the house to come and write songs at my keyboard. Although this room is not at the top of my list, I do have plans to turn it into a lovely, french inspired, feminine, romantic retreat. It currently boasts the wall color we inherited with the house. I think with some simple gray/blue on the walls and some romantic accents, it can become perfectly lovely. Inspired by the feeling in the rooms below...