In the wise words of Hannah Montana, "Everybody makes mistakes. Everybody has those days. Everybody knows what? What I'm talkin' bout. Everybody makes mistakes." I mean it is true. Nobody's perfect. I gotta work it again and again to get it right.
Ok. Enough with the Miley references.
You see, I've been back and forth on living room curtains. First I wanted white panels with bamboo blinds. Then I realized that the window was a little wide for bamboo blinds, so I decided that I wanted double layered curtains with inner white sheers. We lived with curtains from our old apartment for a while, but they were just too short and not the right color. Then I courted about 100 different patterns because I thought I needed something bold and patterned. Then Jeremy convinced me that I needed to stick to a solid to balance out the other patterns in the room. He was totally right.
Because our house was built in the 50s, it was not made for standard curtain lengths, so I have to buy 96" curtains and hem them to 91". Long curtains can be expensive, so I ordered a pair from Ikea in the only gray option they had and assumed that any gray would do.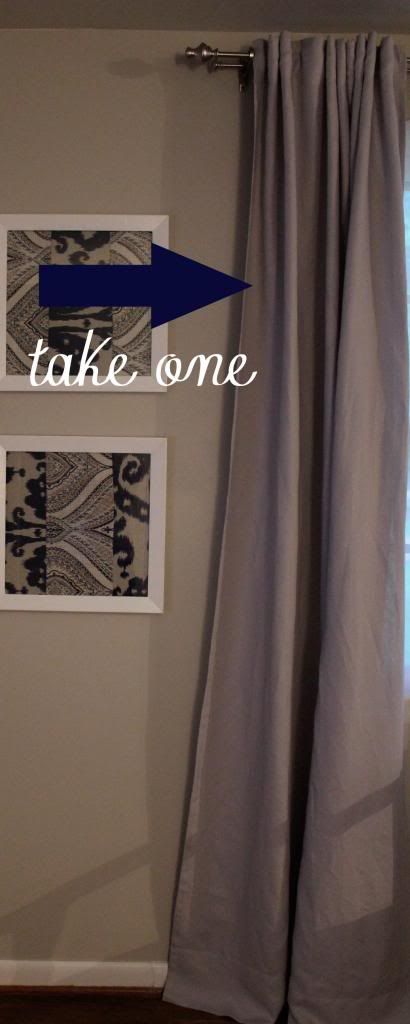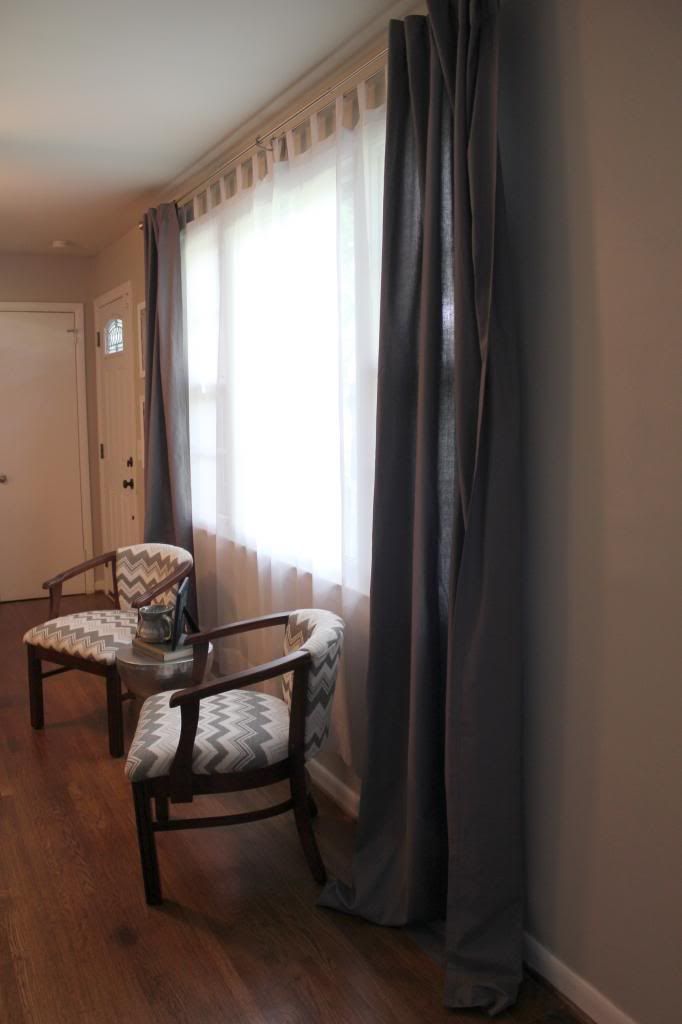 Then I hemmed and hung them and tried to convince myself they were great. They were ok. Not great. They were such a light gray...but a very cool light gray, and the walls are a very warm light gray. And most of the other grays in the room are warm as well. Something didn't sit right. Especially when I closed them at night and saw their "true colors shining through" (another song reference for you there), I almost couldn't stand it. Also, they are linen and they wrinkle very easily, and since we open and shut them at least twice a day in this space, they were steadily wrinkling more and more. When I found these curtains at West Elm, I knew the color would be a much better fit. So I just went for it.
I temporarily moved the Ikea curtains to my get ready/sewing/songwriting room, and they are getting along quite well in there.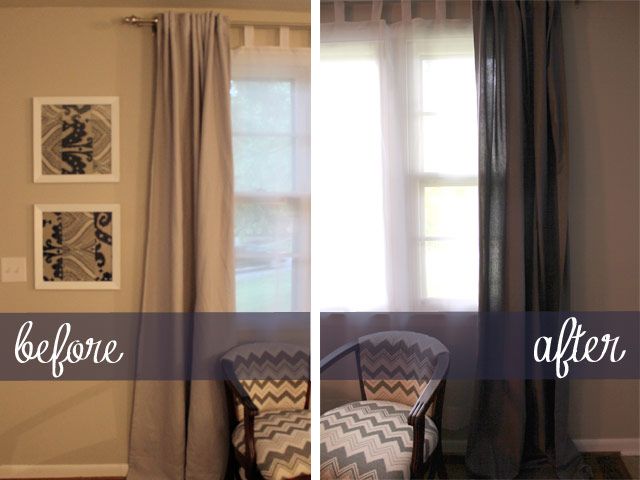 Moral of the story: sometimes you just have to make tiny tweaks to get it just right. Nobody's perfect. You live and you learn it.