See what I did with the title? Punny, huh? My sweet mother-in-law spoiled me by giving me a sewing machine as a housewarming gift. I feel so domestic, and I have had so much fun learning to use it.
I have been making a few small updates to the living room using my newly acquired sewing skills.
I fabric shopped like crazy and visited all my favorite fabric stores several times to begin collecting the fabrics I wanted to bring pops of color to the living room.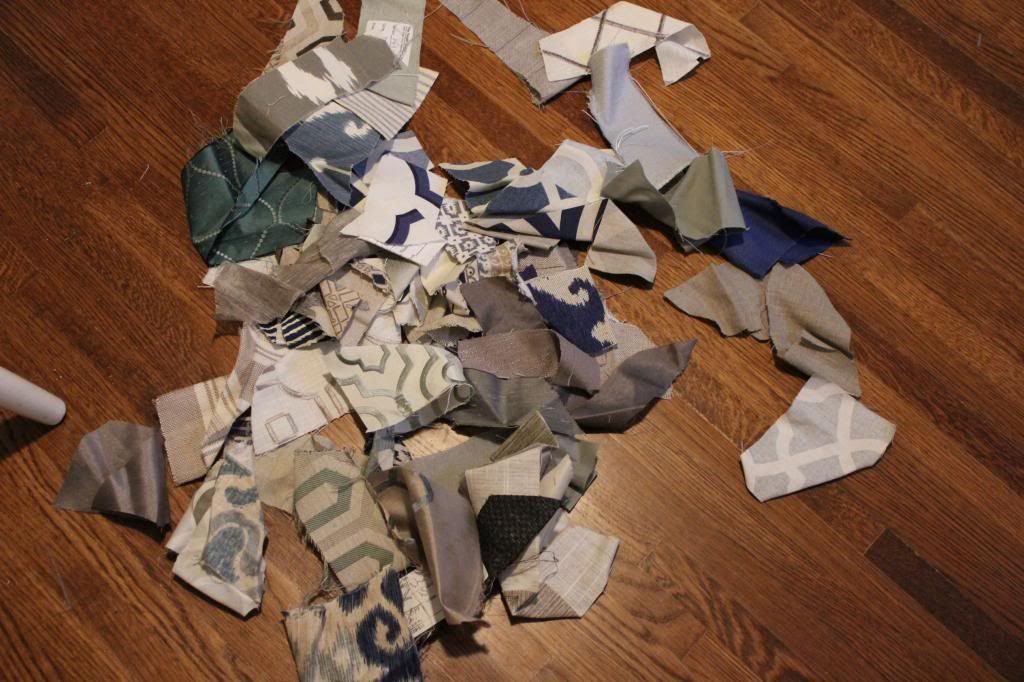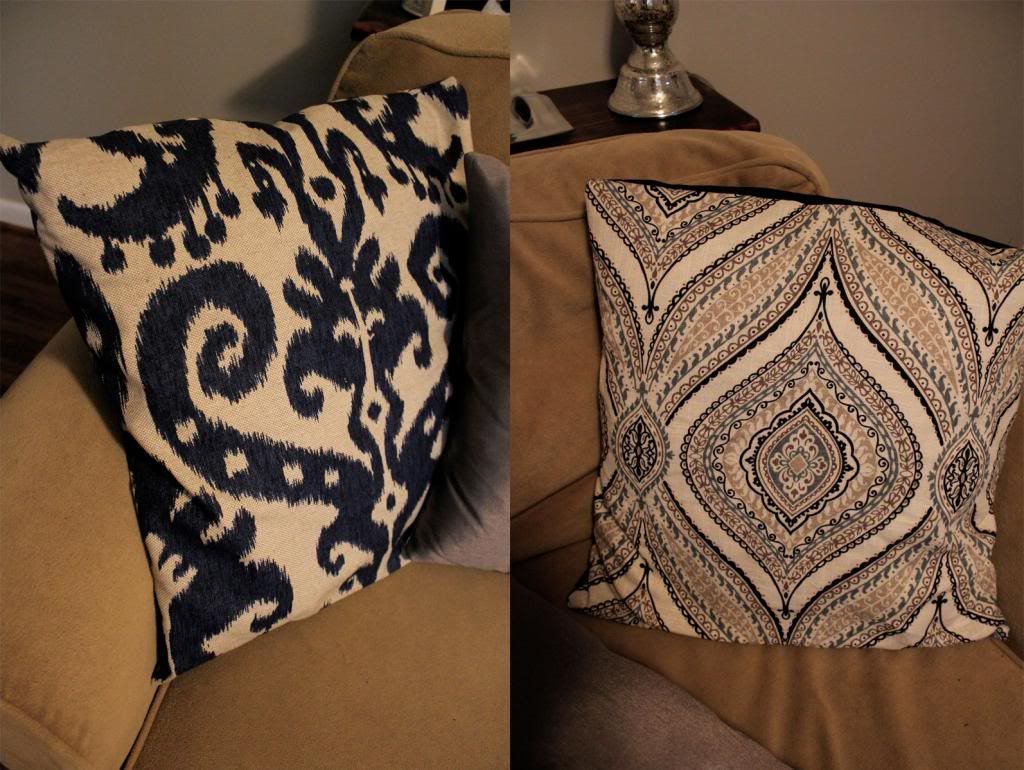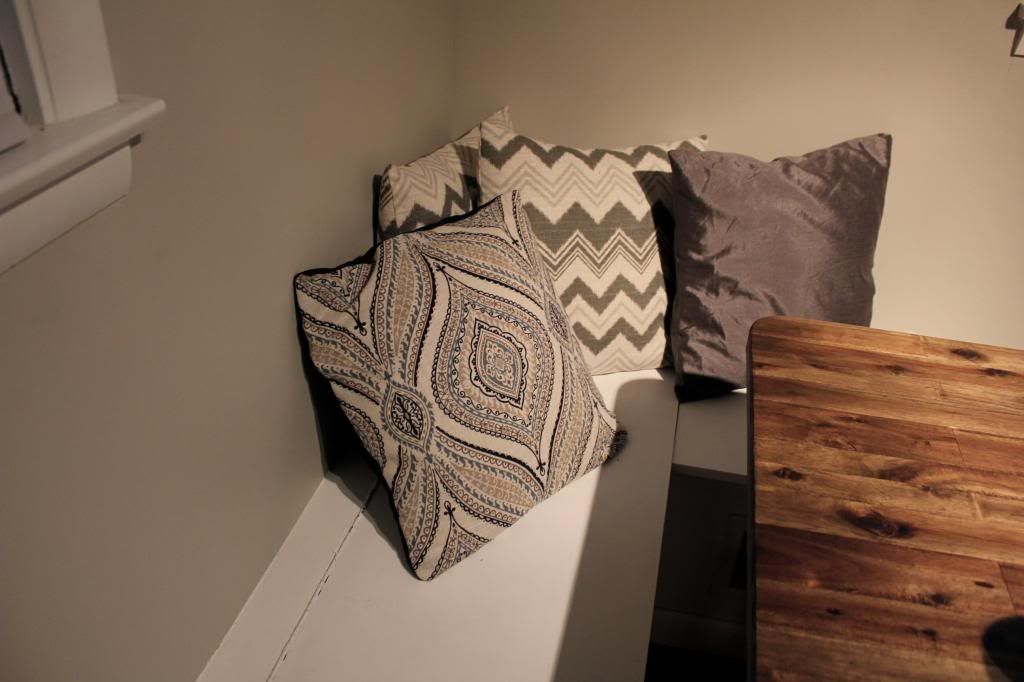 I went a little swatch crazy. So far, I have made six pillows in addition to the three that my mom made for me out of the fabric from my side chairs. I want to add pops of navy to the room as well as other blues, greens, beiges, and grays. I still have plans to make more pillows for the banquette! I also replaced the too-short temporary curtains that we hung in the living room with some simple gray linen curtains from IKEA that I hemmed 6 inches. We weren't fans of the original curtains the sellers left, so we got a double curtain rod and hung it higher and wider than before (10 inches from the sides of the windows and just a few inches from the ceiling), which meant we needed 91" curtains--a very difficult length to find. So the 98" IKEA curtains were a great option because i could hem them to the exact length I needed! Eventually I will do the same with the sheers.
BEFORE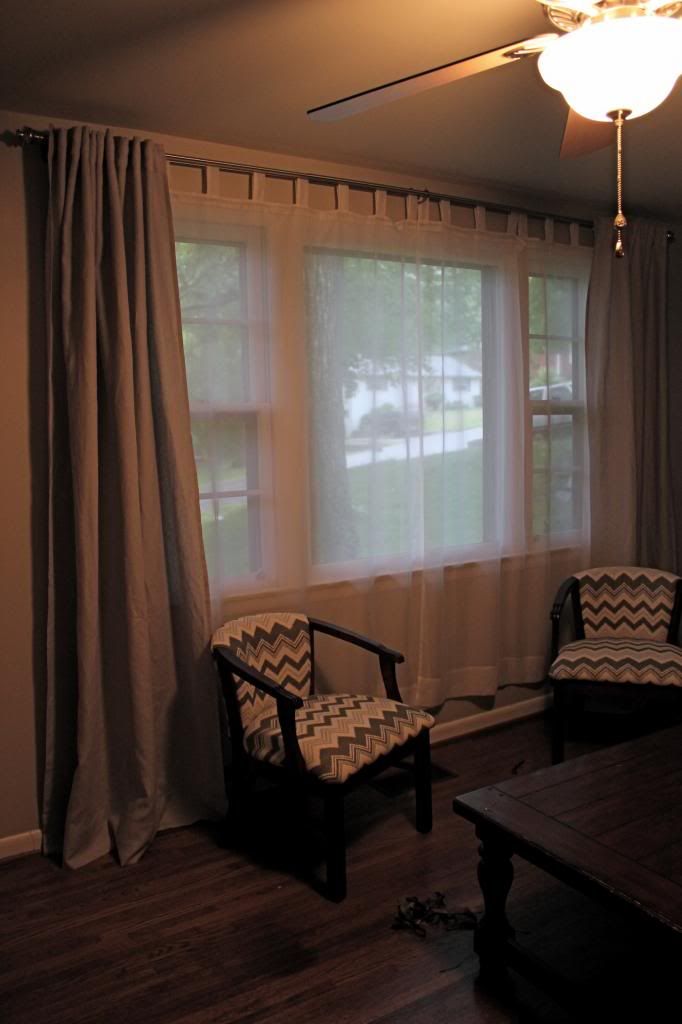 AFTER We also love the layered panel look because the sheers provide privacy from the outside during the day but allow us to see everything from inside the living room. Then we close the gray panels at night for more privacy. I also love the romantic and soft look of the inner sheers. Can't wait to get some that are the right length!
I am becoming quicker and more accurate with the sewing machine, and it's been really fun!