I am an excellent planner. Give me a pad of paper and a few hours and I will plan your life for you (just kidding...you really shouldn't do that.) But really, I love to plan things--especially weddings. When I was about eight, I drew out a detailed wedding plan called "Chandler's Black & White Wedding" -- complete with sketches of black, floor length, taffeta bridesmaid dresses, a lace wedding gown, white and black flower girl's dresses, and flowers to coordinate. We even displayed these artifacts on a table at our reception. I call it "Example #12495 that Chandler was born a chronic over-planner." But also, it is kinda sweet. As you can imagine, when it came time to actually plan a wedding to my prince charming, I reveled in every detail. I fell asleep reading wedding magazines and dreamed in coral and navy. I found so much joy in working with my sweet Mom (the source of my planning gene) to create a day that was just right for JQ and me, and it truly was perfect.
But, looking back, some of the best memories I have are of the things I couldn't plan. For all brides-to-be: don't get so wrapped up in the details you planned so elegantly that you miss all the sweet things that happen unexpectedly.
I could never have planned the light summer shower that cooled down our wedding day enough to make Texas July heat bearable and gave me a good morning sprint through the rain (before hair and makeup of course). I laughed so hard with my bridesmaids and basked in the shower that God sent (and then took away just in time for the ceremony). So much joy!

I could never have planned the way that my Daddy and my groom would look at me at the same time as one gave me away and the other took my hand for the rest of our lives.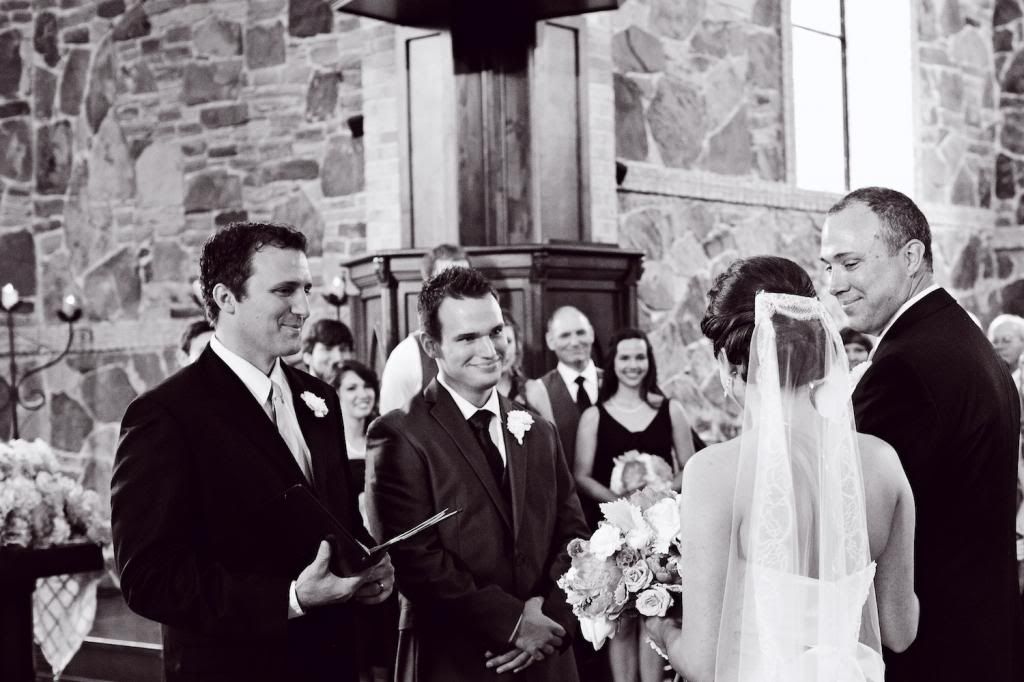 I could never have planned the moment when my wonderful bridesmaids sang hymns and prayed over me the night before the wedding. I was feeling exceptionally nervous, and they knew just what to do. Thank you, girls, for calming my nerves and reminding me that Jesus is the reason for it all anyway.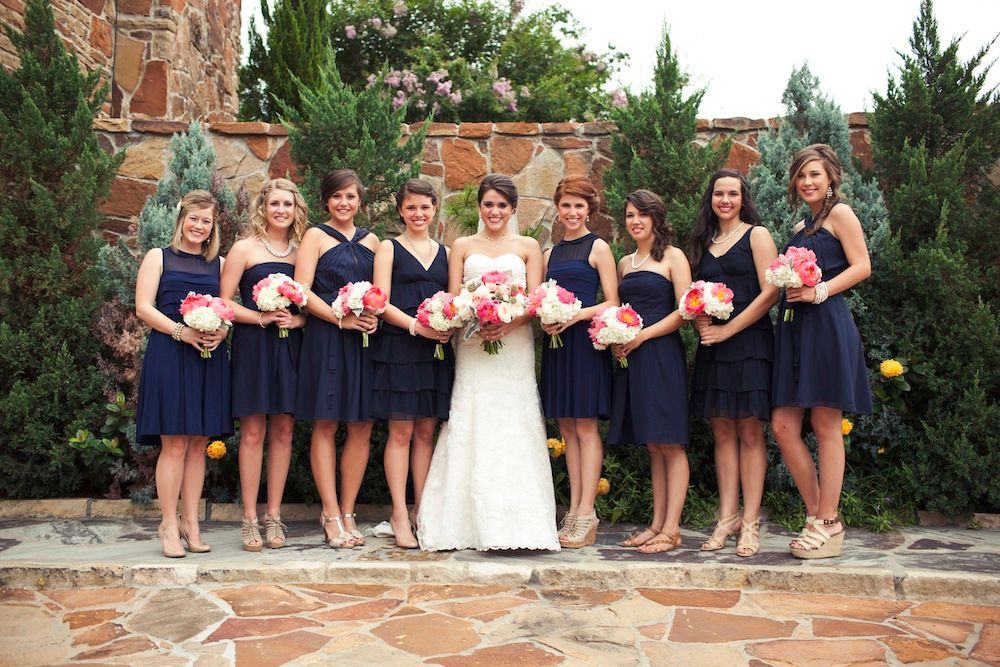 As I waited alone in the bridal cottage after all of my maids had lined up for the processional, I paced anxiously. The sweet babysitter we hired for our pastor's daughter sang sweet songs about Jesus to baby Abigail in the room above me, and although it wasn't meant to, the music calmed my spirit. I could never have planned that.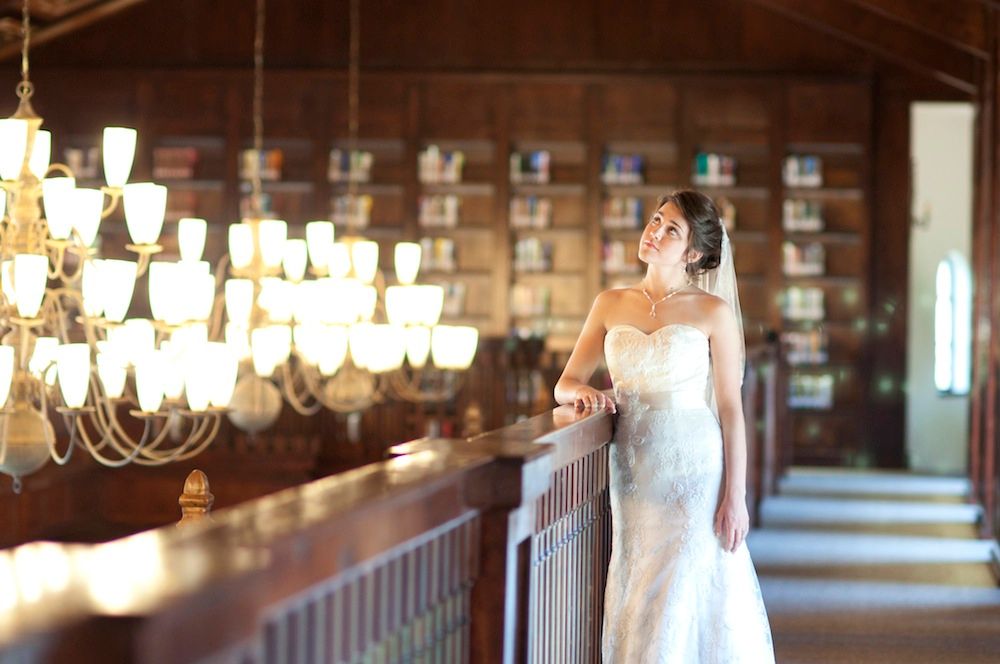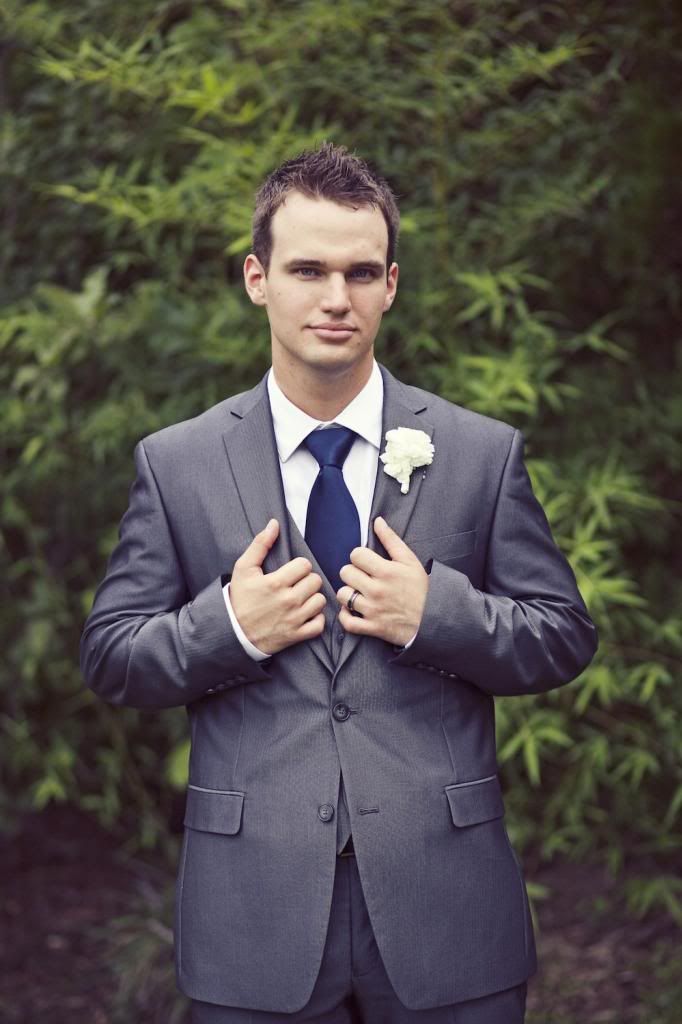 Finally, in my days as an eight-year-old wedding planner, I could have never planned the love story that God would write for me nor the groom that he would pick. Although I certainly had a hand in making the choice to say "Yes" to Jeremy, I know that God truly planned this match. I'm so glad that I could never have planned that.
If you are a bride, and you are feeling overwhelmed by all of the details looming over you-- or even if you are a plan-a-holic and you find assurance in those details, know this: if you are seeking God's heart in your wedding planning, He will surprise you with funny, joyful, sweet moments that you could never have planned. Don't miss those moments.
P.s. Don't think you got away that easily. Lots of posts to come about the things I did plan. Just you wait.