I am just starting several painting projects that aren't ready to post yet, so I thought I would share a little throwback on the blog today to pass the time. In our first apartment, we were blessed to have been gifted quite a bit of our furniture, and I had to do very little DIY. I knew we weren't staying there long, and we had too much furniture for the little space already so I refrained for the most part. That was one of the reasons I was itching to get into a house where I could keep busy with projects.
The one furniture transformation we tackled at the old apartment happened within our first month of marriage, so I thought I would do a little throwback to the corner shelf that, unbeknownst to us, initiated what I believe will be many years of DIY love.
We were looking for a corner shelf to hold some of our glassware and random decor that we didn't have space for, and we found one from a little girl's room on craigslist. As per usual, I requested a lower price, got it, and then painted it.
Here was the before and after.
And another angle in our old apartment.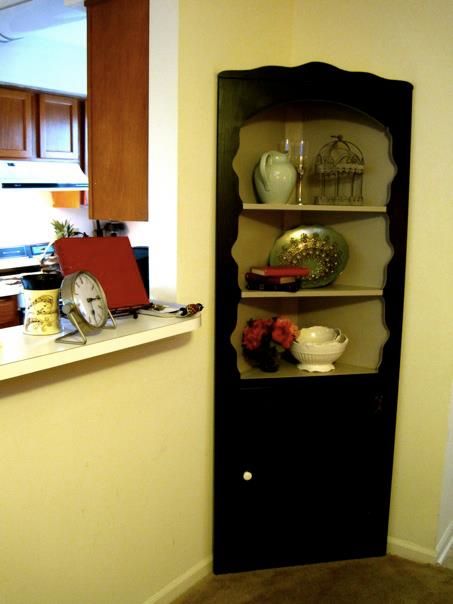 And here it is now in the basement guest bedroom. The interior color almost matches the walls exactly.
This little corner shelf started it all.