Gray is the new tan. Haven't you heard? Gray is the "it" home neutral right now, and I am 100% on board with that. I love the versatility and modern edge that gray brings, but choosing a gray is no easy task. It seems like there are endless gray paint options out there, and it can be overwhelming to begin to choose the right shade. Grays can have blue, green, or purple undertones, and every room wears those undertones differently.
We painted our bedroom Stonington Gray by Benjamin Moore color matched to HGTV paint from Sherwin Williams (see our House Tour for an overview picture). It is the perfect gray for that room. It has slight blue undertones and is a wonderful calming bedroom color. (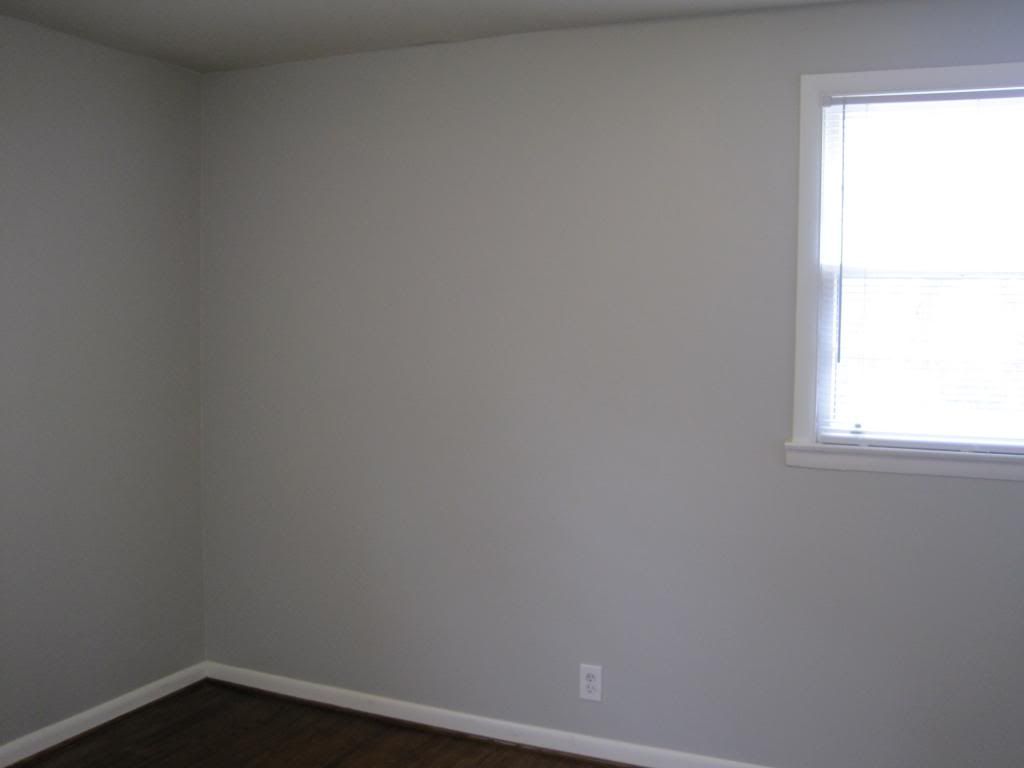 Update: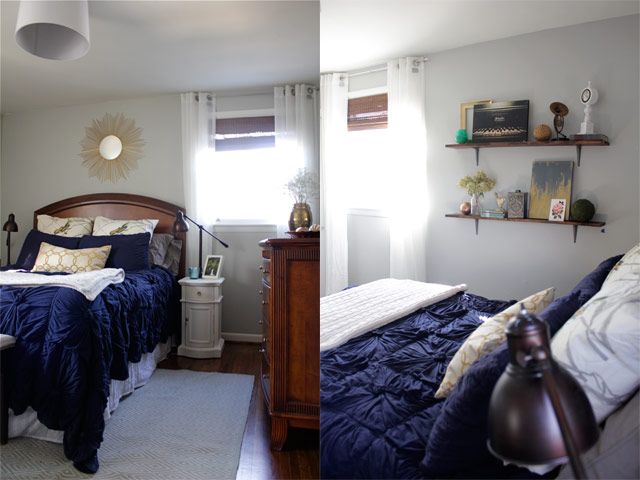 But picking the right living room color was trickier. I took advantage of sample pots of paint and tried five colors on the walls. I painted swatches in several places around the room and watched them in different lights at different times of day over the course of several days.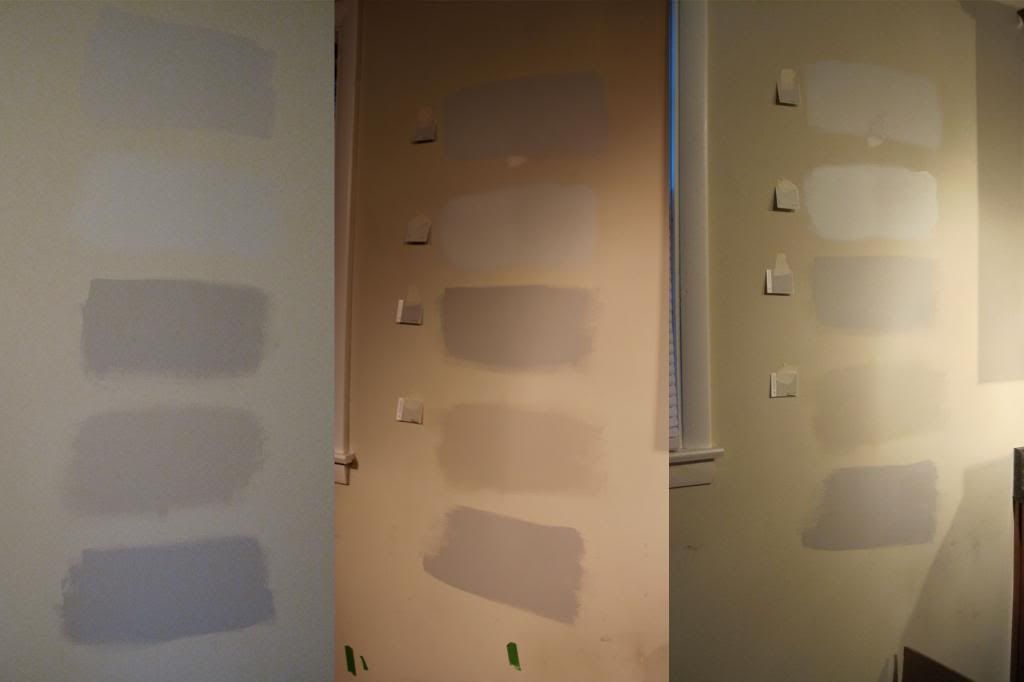 The colors are all by Benjamin Moore (from the top): Stonington Gray Gray Owl Covington Gray Revere Pewter Smoke Embers
There seemed to be a pretty clear winner for us from the beginning. Covington Gray and Smoke Embers were too dark. Stonington Gray was too blue. Gray Owl was too green. That left us with a color I have been eying on Pinterest for months: Revere Pewter. It is a very warm gray that almost looks taupe at certain times of day. It's a beautiful transitional color and makes a great background. It looks beautiful with our new entertainment center, chairs, and tan couch. It also works well in the kitchen.
Here it is on empty walls after we took the plunge. We had it color matched at Lowes to Olympic One paint in Eggshell. If you've never color matched before, Lowes has most colors from all different paint brands programmed into their system, and you can just tell them what you want and they can mix any brand color into their paint! That works great for newlyweds like us who want Benjamin Moore colors but don't want to pay the prices of Benjamin Moore paint.
Side note: We chose Olympic brand paint because we love John & Sherry at Young House Love, and they used Olympic in most of their house.  Also, we experimented with Sherwin Williams in one bedroom and Olympic in the other bedroom, and we actually liked the consistency, coverage, and outcome of Olympic even better than Sherwin. And the price is great. Winning.
I love the way it pops against the white trim. I just have a few small things to tweak before I will post some progress updates on the living room!
In the mean time, here are a few of my favorite Pinterest photos of the color.
P.S. Lots of progress has been made in the living room! Here is an overview of the space so you can see what the color looks like on the walls on a larger scale! For more photos, visit our House Tour