We have been busy little bees at the house, but I have failed to post many updates because most of our projects are in the middle stages and not ready to be revealed.  Also, the house is just too messy to take pictures because we are still partially living out of boxes. Oops. In the next few weeks, expect a deluge of reveal posts.
One thing that is ready for an update post is our adorable little kitchen nook that has stolen my heart and many of my evenings. We left off here with a completed but not-yet-painted bench. And here is what it looks like now.
I won't feel like it is truly complete until I clean up the edges a bit and make a cushion, but this is where we have landed until I can save enough pennies to buy 3" foam.
I used some wood putty to fill in the cracks by the wall and the nail holes. This took me much longer than I anticipated.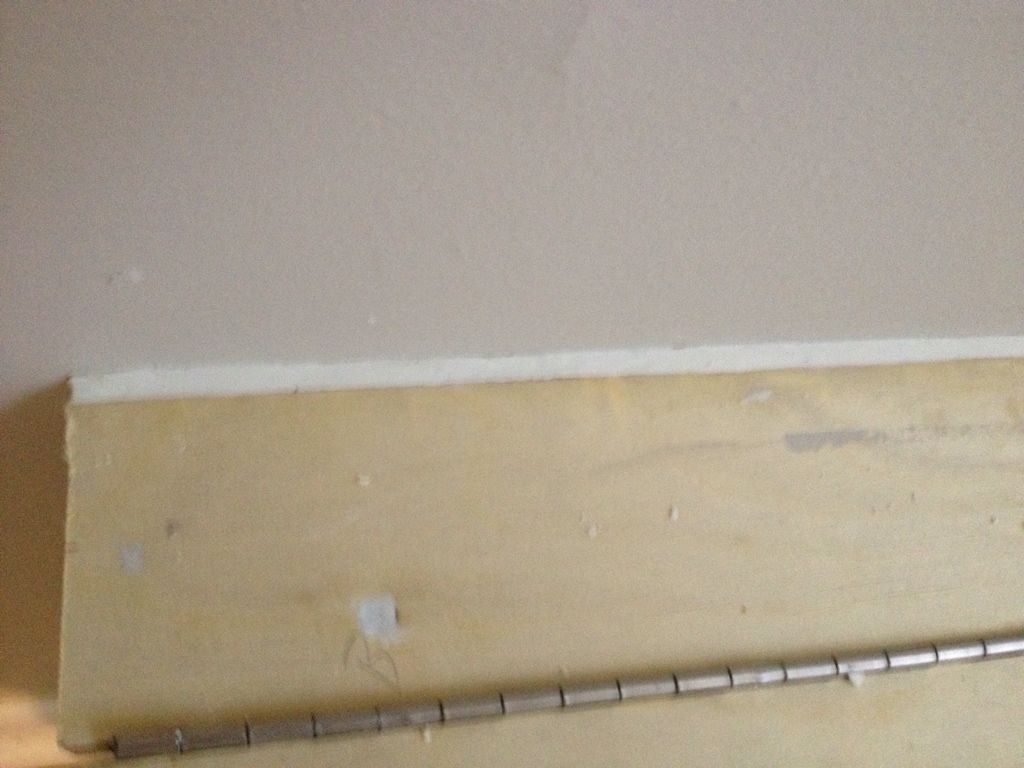 I taped everything off with painter's tape.
I sanded everything down with 220 grit sandpaper.
I primed. Twice.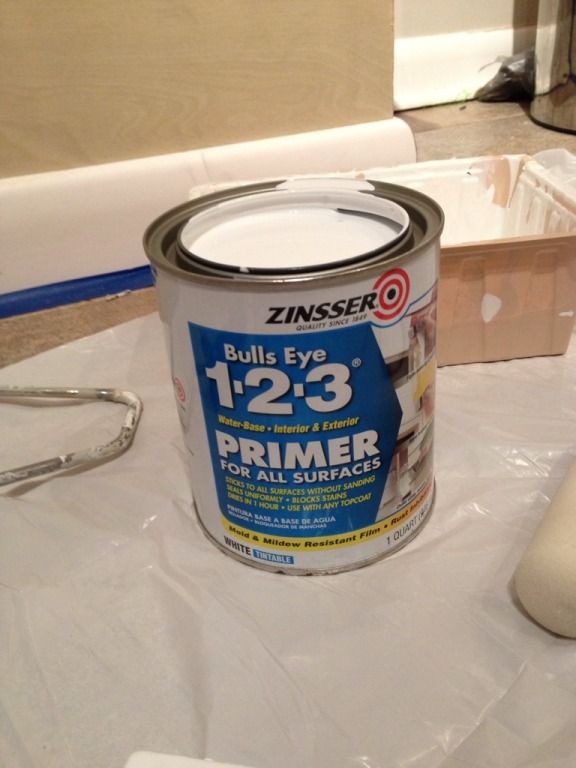 I sanded again using our handy-dandy sander (which has stolen the title of favorite tool from my staple gun).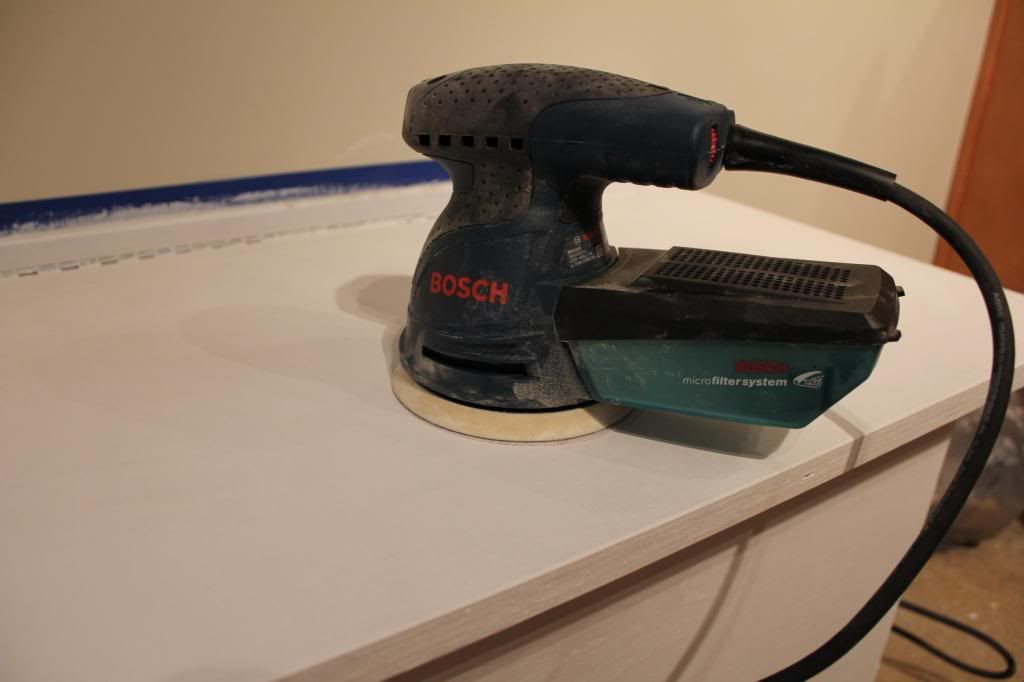 I painted two coats of semi-gloss white paint.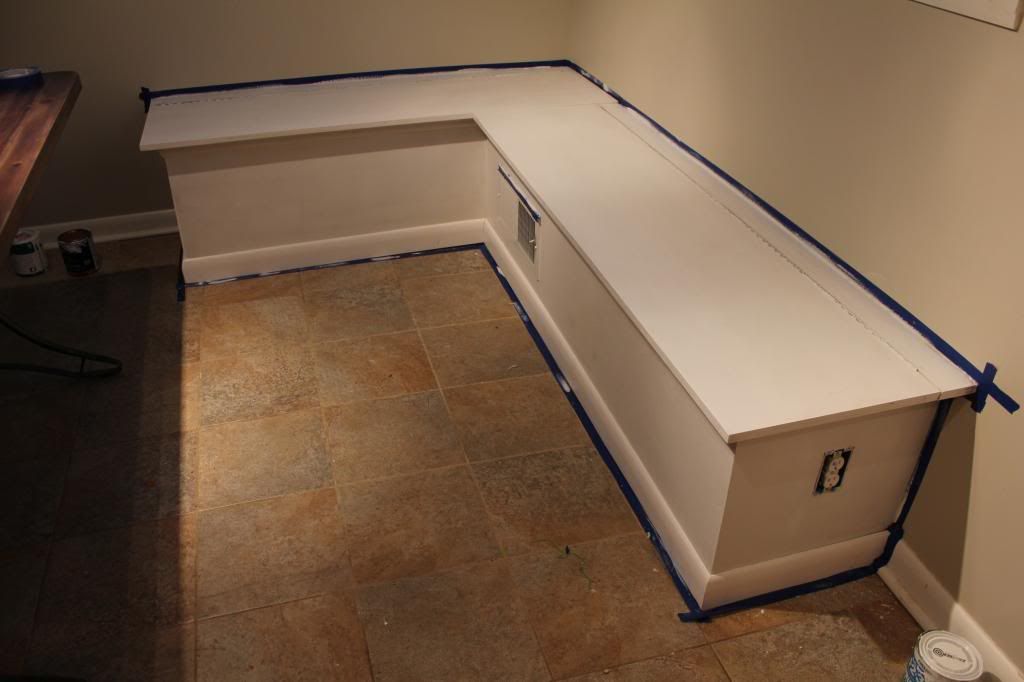 I ripped off the painter's tape which accidentally removed some paint, said "uh oh," and corrected my mistake. I didn't take pictures of that because I am embarrassed.
I breathed a sigh of relief.
I realized that the edges look a little rough and I need to find a way to correct that.
But that is for another time.
So here is how it looks now! The white is crisp and clean and a great backdrop! Most of the pillows are just forms; I will be sewing pillow covers soon.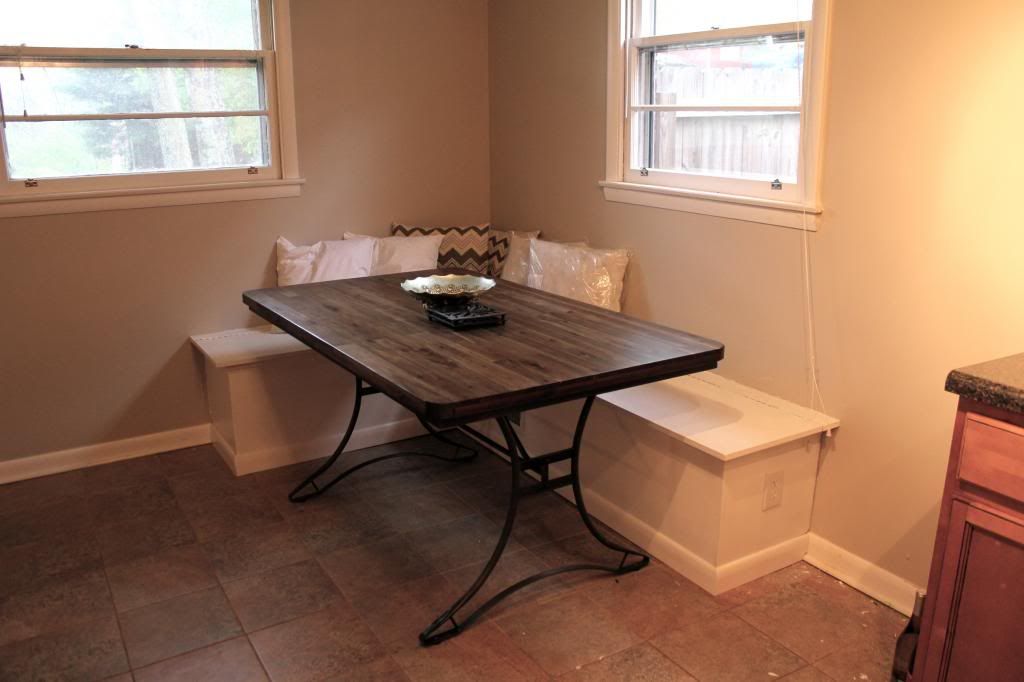 To give you your bearings and a little bit more perspective, here is a comparison shot from the day we moved in.
And a little sneak peek at what it will look like with the chairs I am currently refinishing and reupholstering. More details to come!