You may remember from this post that I really wanted a kitchen banquette. Well, the in-laws came in town for Easter weekend, and my father-in-law is a handyman extraordinaire, so he and Jeremy spent 15 hours Saturday building the nook. We are not wasting any time on this house! I have yet to paint the seating, but I thought I would go ahead and post some updates on our really cozy, unique bench seating in the kitchen. This is the perfect space saver for any kitchen with limited dining space. I love rooms that have an eclectic feel, but that can also be terrifying because it is hard to know how to be eclectic without looking like a mess or like an unintentional collection of whatever you had on hand. Lord help me; our kitchen nook is going to be eclectic. I am loving the industrial look that is popping up all over the place, and we purchased the Jackson Dining Table from World Market. I bought some mid-century style chairs to refinish and recover. And pillows and a bench cushion will make everything feel pulled together.
The men worked hard to create the perfect space. They cut wood in the carport.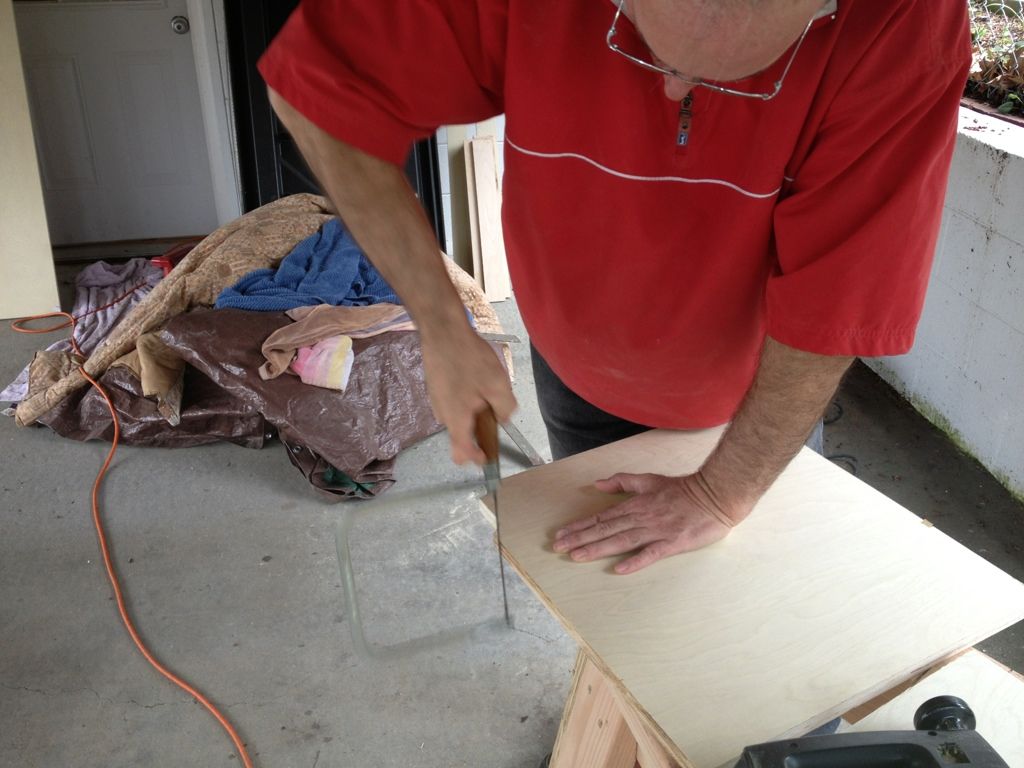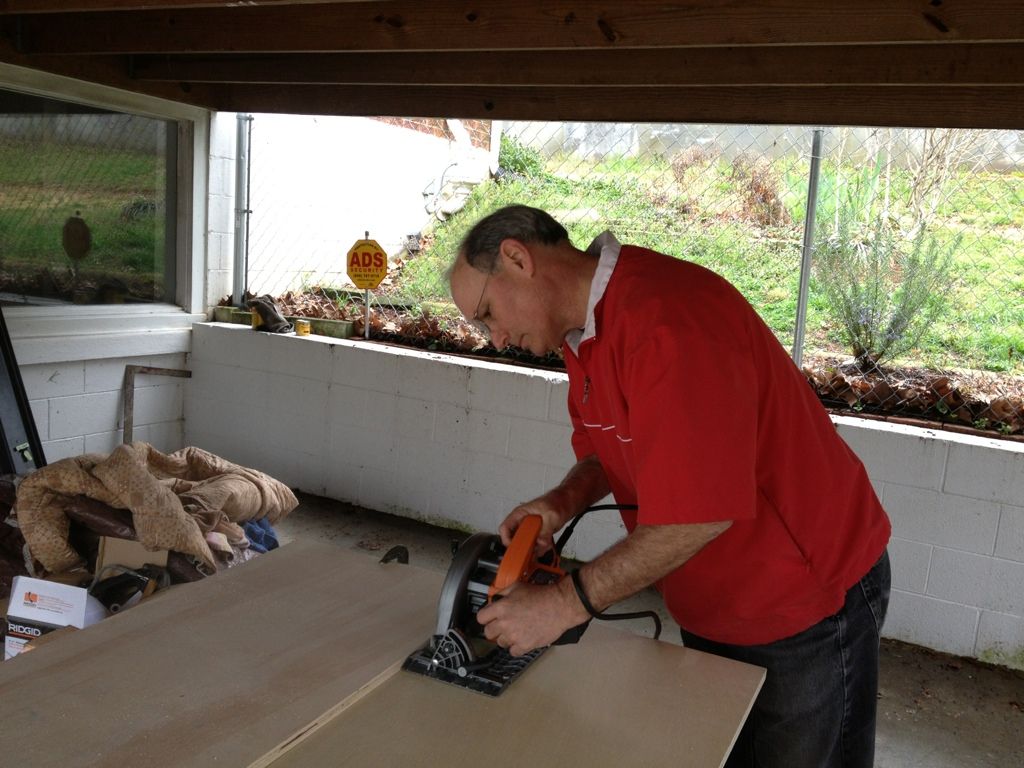 Installed the bench inside.
Cut the base molding to create a seamless look with the wall.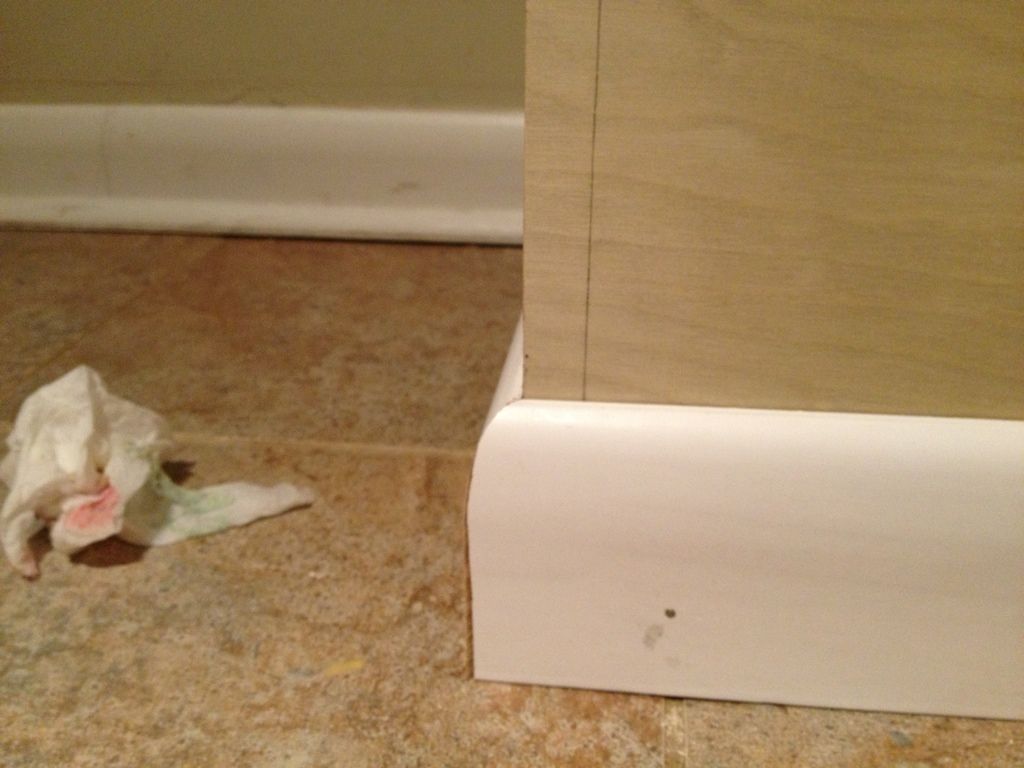 Moved a wall outlet to the side of the bench for added functionality.
Redirected air flow from the floor to the outside of the bench with a vent.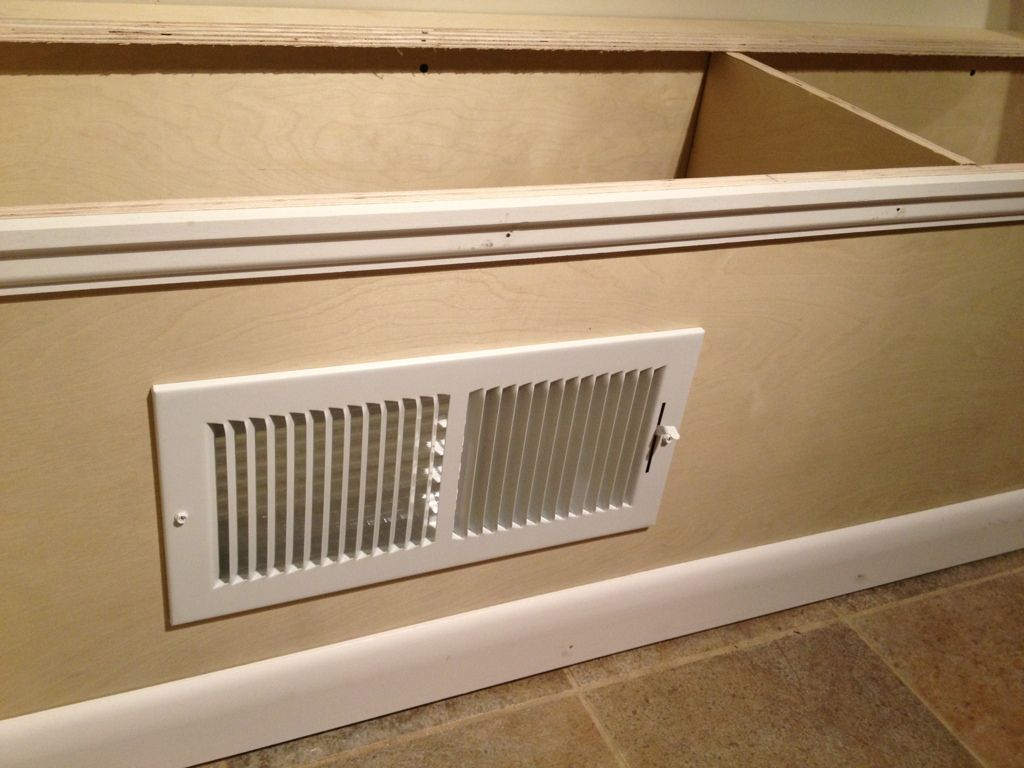 Installed a hinge top for loads of storage.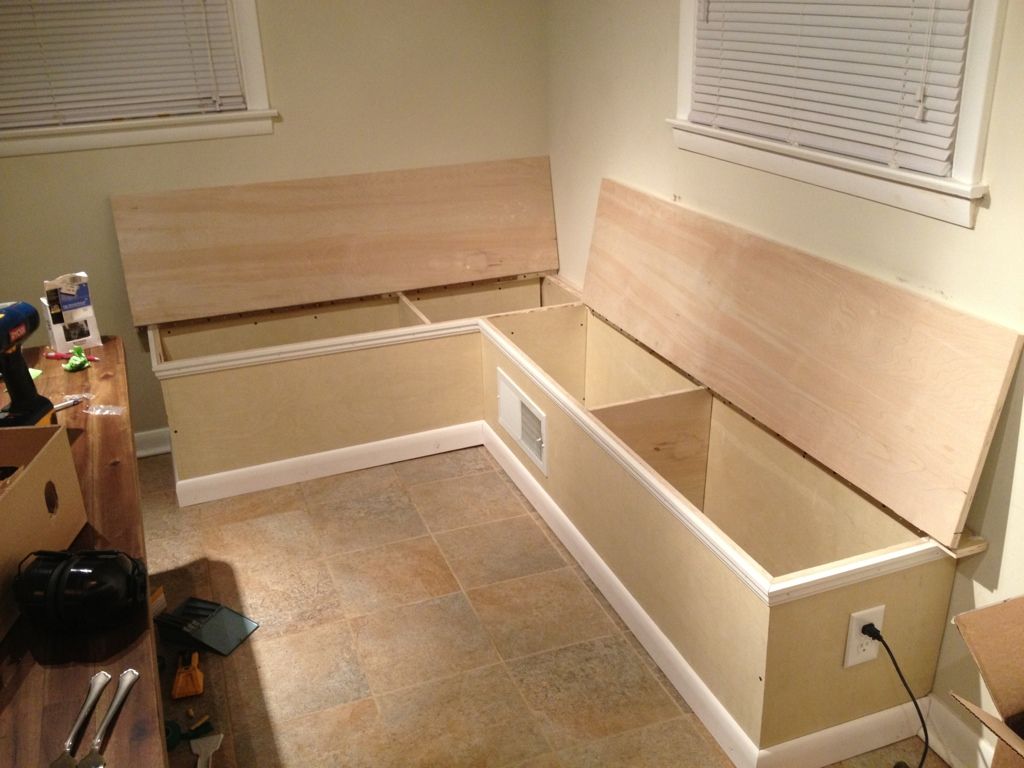 And rested after a good day's work.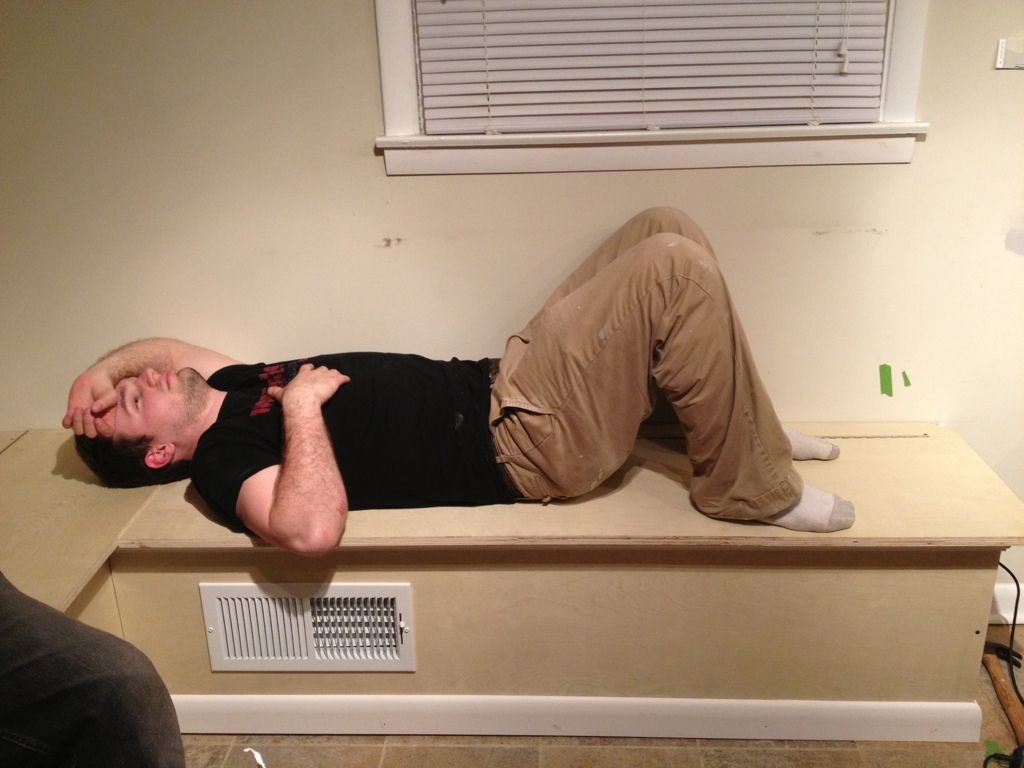 Doesn't it look beautiful? It is comfortable too. Come have dinner with us!
I can't wait to paint it and add pillows. I will be back with another post after more progress!
Check out our progress: Painted white With mid-century modern chairs