I have a daydreaming problem, and the latest object of my daydreaming affection is this FREE dresser that I found on craigslist as a curb alert. I drove to pick it up on my lunch break, opened my trunk, and stared at it for a bit as I tried to figure out how in the world I would get it into my car. Thankfully, a nice man came and helped me lift it. I came home with this:
It's a laminate veneer, but I think I can dress it up a little bit and make quite a lovely little TV stand for our living room. I'm thinking something like this: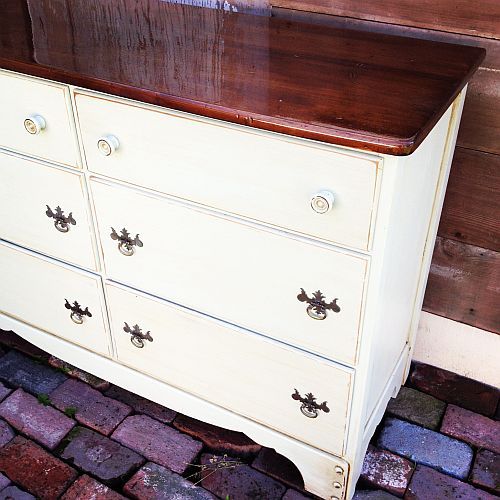 I love the white distressed bottom with the dark wood top, but we'll see when I start putting the pieces of our living room together. For now, I'll keep daydreaming.