Since we haven't closed on the house yet (one month from today!), I can't actually begin making changes to our future little abode, but that doesn't stop me from making plans. Almost every day, I come up with another idea of something I want to do to personalize the space, and I'm sure that list will continue to grow as long as we live there. I know once we move in, I will change my mind, and I will only be able to move as quickly as time and budget allows, but here is my current top ten to-do list. 1. Reupholster these chairs. In this photo they look like they belong in a hospital waiting room...complete with old gum under the arm. Not exactly the look I'm going for, so I am giving them a facelift. Right now they are in about six pieces in the apartment, but soon they will look lovely. Before/After photos and a tutorial post to come!
2. Banquette in the kitchen. JQ is going to put his handyman skills to work and build corner bench seating in the kitchen to go with the rustic, industrial table that we recently saved our pennies and purchased. I am so excited about this one! Doesn't this banquette just make you want to cozy up on a rainy saturday morning and enjoy a delicious breakfast and a cup of coffee with someone you love? Me too. And I have just the person in mind.
3. Paint the walls. The whole main floor of the house is currently a pleasant, natural beige color. I am thankful we aren't dealing with any splatter painted teen rooms or floral wall paper, but I do want to paint a few of the rooms so that they conform with our style and make more of an impact. The basement is white, and the basement bedroom is windowless and a little hospital-esque, so I plan on putting a fresh coat of something welcoming on the walls before we move the furniture. I am going to take my time on the main floor, but I already have some ideas. Here are some of my favorite colors. 

4. Get organized. I can be a bit cluttered. I am sentimental to a fault and I hang onto things that don't matter. Since we will be doubling in space from our current apartment to our house, I'm hoping it will make it easier to be less cluttered. But here are some Pinterest inspirations for getting more organized in the future. Jeremy always tells me "I don't want there to be too many things everywhere." I think that is his way of asking me not to be cluttered.
5. Fix the basement ceiling. When the basement was finished in 2009, a large portion of the ceiling was made to hang down really low (it is only 6 ft high in one spot). We don't really know the reason or what lurks above the ceiling dip, but my handyman intends to cut a hole and find out. And we want to get that fixed so the basement feels more open!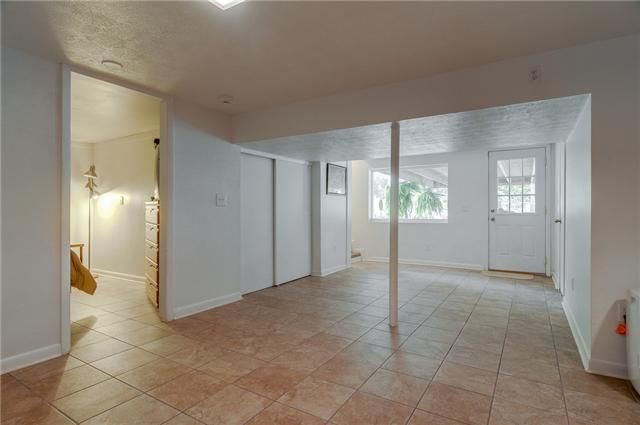 6. Make a cozy study space. Jeremy is a grad student, so he has requested that the room we turn into an office space be a great place for him to study. I have dreams of putting in an antique mantel, creating a wall of books, and getting a really comfortable study chair. This photo below just makes me want to learn.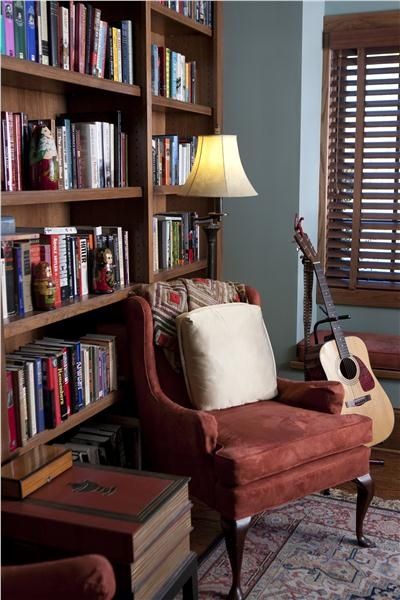 7. Curtains in the guest bedroom. The aforementioned basement bedroom is windowless and will need some love to make it feel warm and welcoming to our guests. I love the idea of hanging floor-to-ceiling curtains on both sides of the bed to make the ceilings appear higher, add some texture, and make it look like there might be windows behind those curtains.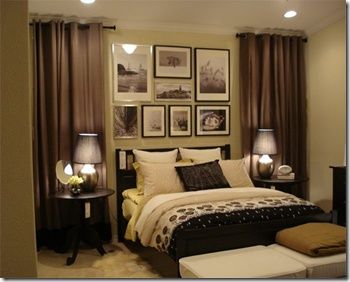 8. Refinish a dresser. I am turning one of the bedrooms into my "getting ready room." We are hoping to put a daybed in it along with a beautiful wingback chair I recently snagged. I plan on using the room to get dressed, read, write songs, and do other such solitary things. But for the getting dressed part, I could really use a dresser. I want to be as frugal as possible, so I will try to find one that needs some love and bring it back to life.
How pretty is this blue painted dresser?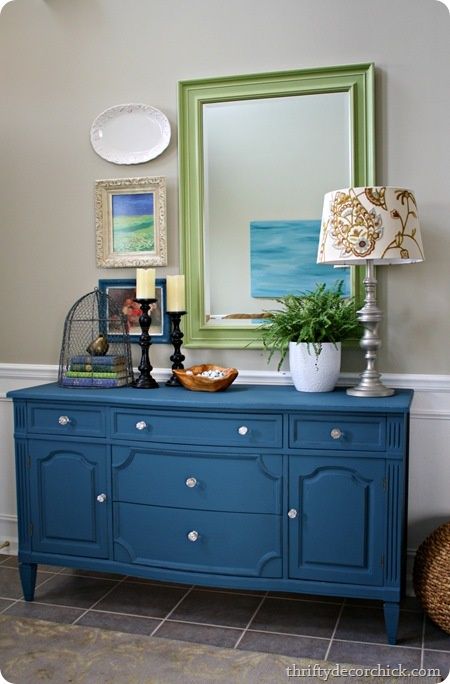 9. Dress up the living room. Things we are bringing with us for the living room: couch and coffee table. That is a short list. Now that I am reupholstering the chairs above, they will finish out our seating, but I have so many dreams for dressing up the first room you see when you enter the house.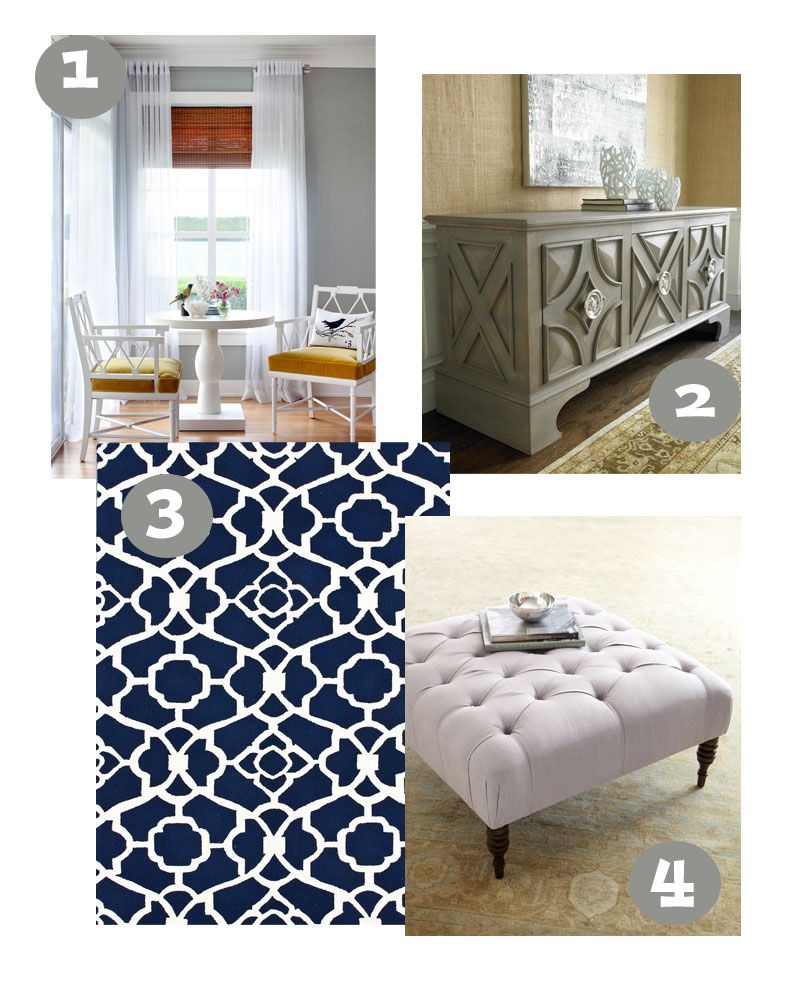 1. Bamboo blinds and airy curtains.  I love the pairing of the textured blinds with the simple white curtains. With all the patterns I plan on using in the room, I think this will be the perfect neutral backdrop. 2. a cool piece of furniture as a TV stand. We will be on the hunt for something used to up-cycle. Obviously this Neiman Marcus beauty is about as close to our budget as Tennessee is to Hong Kong (as in nowhere close). 3. patterned navy rug. I just love this trellis rug! 4. Tufted ottoman. I plan to DIY one of these.
10. Paint the basement stairs. I saw another blogger do this, and I was inspired. How cute are these numbered, painted steps?