At a recent staff meeting at the company where I work, we watched an Andy Stanley video about creating momentum in your church or business. He says three things influence momentum: new, improved, and improving. You always need to be creating something new and improving something existing. I say that the same is true about our personal lives and our homes. Especially for those of us who care deeply about the way that our homes look and feel. You don't have to change EVERYTHING at once. You don't have to have an HGTV-style before and after. You just have to introduce one new thing. Or improve one old thing.
The first room we decorated upon moving into our red brick ranch was the living room, which is incidentally also the first thing you see upon entering our house. We painted it, used existing furniture, and recycled a few thrifted finds. We did it on the CHEAP, but it was the first room that I had put together which seemed complete. But, fast forward a couple of years, and a lot of the choices I made already seemed like they needed a refresh. My style has become much more defined, our budget has expanded ever so slightly, and my taste has improved in three years.
Here was what the room looked like with the previous owners.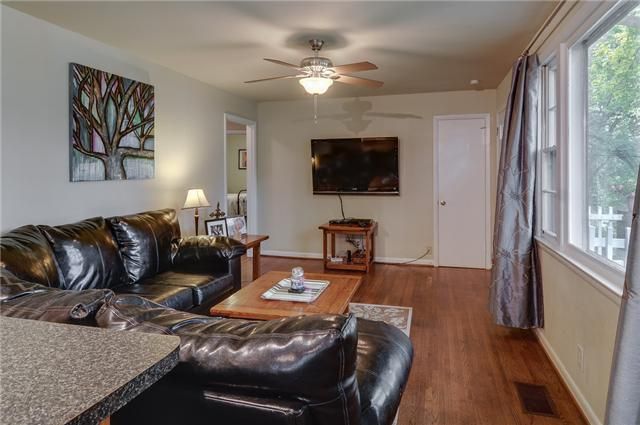 So this was round 1 (I was so proud of this at the time, and now I squirm a little looking at this terrible photo and the too-warm walls and the low hanging gallery wall and all of the wood on wood on wood! My photo skills have also improved)
The rug helped just a little bit.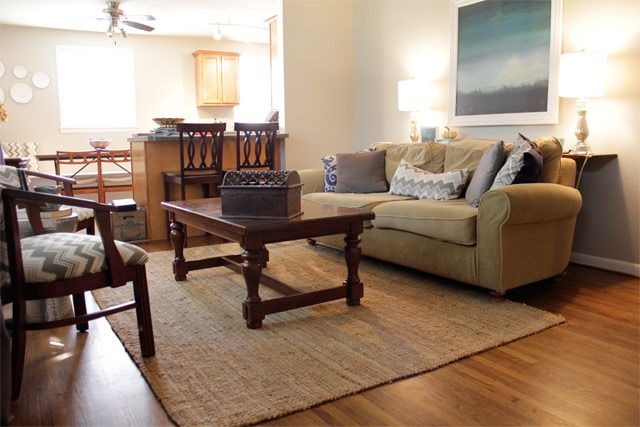 And after a new couch, new paint, new coffee table, new kitchen cabinet color, shiplap peninsula, new barstools, and a rug, this is what it looks like right now.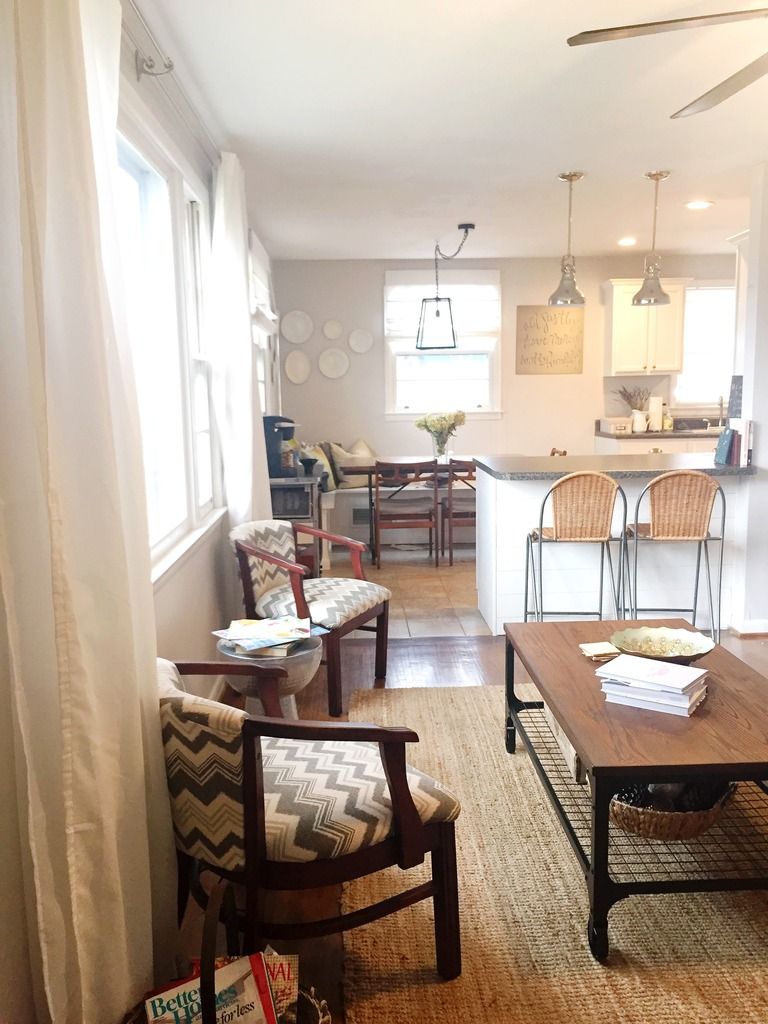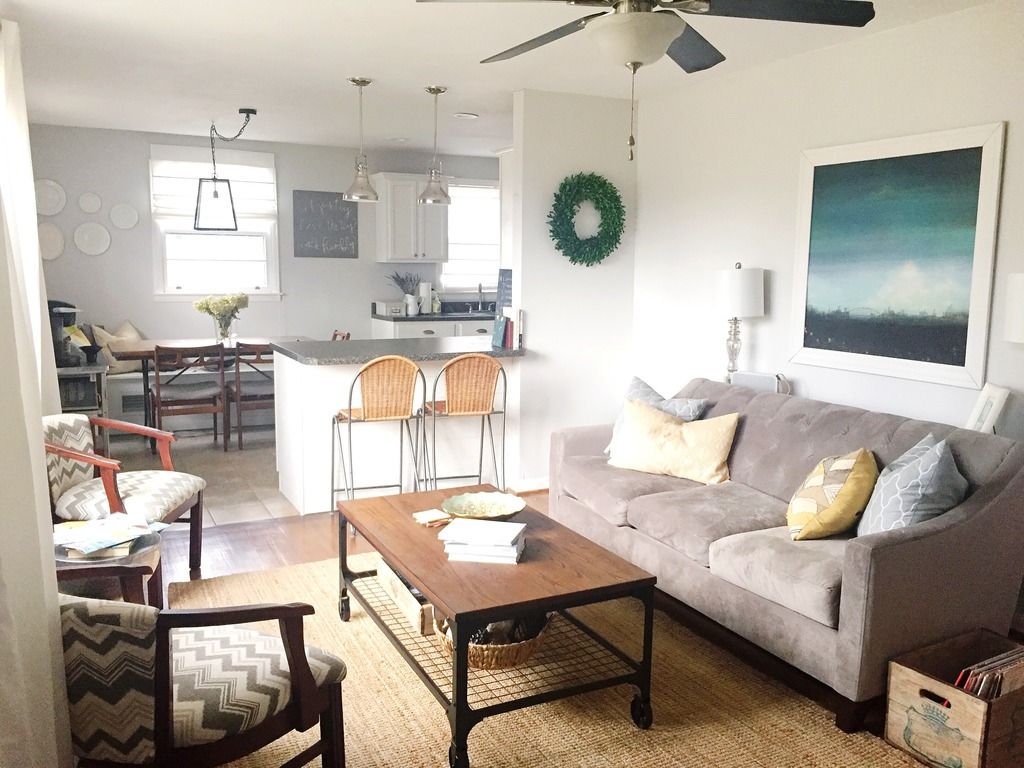 And there are still several things coming soon! I am going to be changing out the art above the couch for a mirror I am working on right now and giving those chevron chairs a revamp. I am happy with the look right now, but there are still a lot of changes I would love to make in an ideal world.
Here is what I have learned. This room has been in a constant state of improvement since we moved in. I have only done what I could do in that moment. A new paint color and then another one. A new pillow here. A painted coffee table there. Every change has brought me joy and I have loved every stage along the way. If all you can do today is rearrange the books on the shelves or get a new throw blanket, do that ONE thing. One change. One improvement.
Rome wasn't built in a day, and your house doesn't have to be perfected either.