I am so excited for this post! My very first "client" reveal! Some of my very dear friends, Mary & Philip Hagood, recently did a major overhaul on their cute condo, and they asked me to help with shopping, arranging, color choices, and overall design! As soon as they asked me, I enthusiastically agreed. That's a job I won't turn down! Back in February, Mary & Philips's home was flooded due to a malfunctioning drain pipe outside their condo. When they realized all the floors would need to be replaced, they took it as a prime opportunity to completely renovate the space and turn it into a place that would feel more like them!
I have to give major props to the Hagoods. I served as a consultant, but they have some seriously good style! Also, they endured some major headaches and setbacks in completing this project (just ask me about their painting contractors and I can tell you who NOT to hire). But ultimately, they made great design decisions and have a new space that they can enjoy!
There are still a few finishing touches like pillows and a couple of art pieces that we are still hunting, but I'm proud to show you the dramatic before and after!
Before...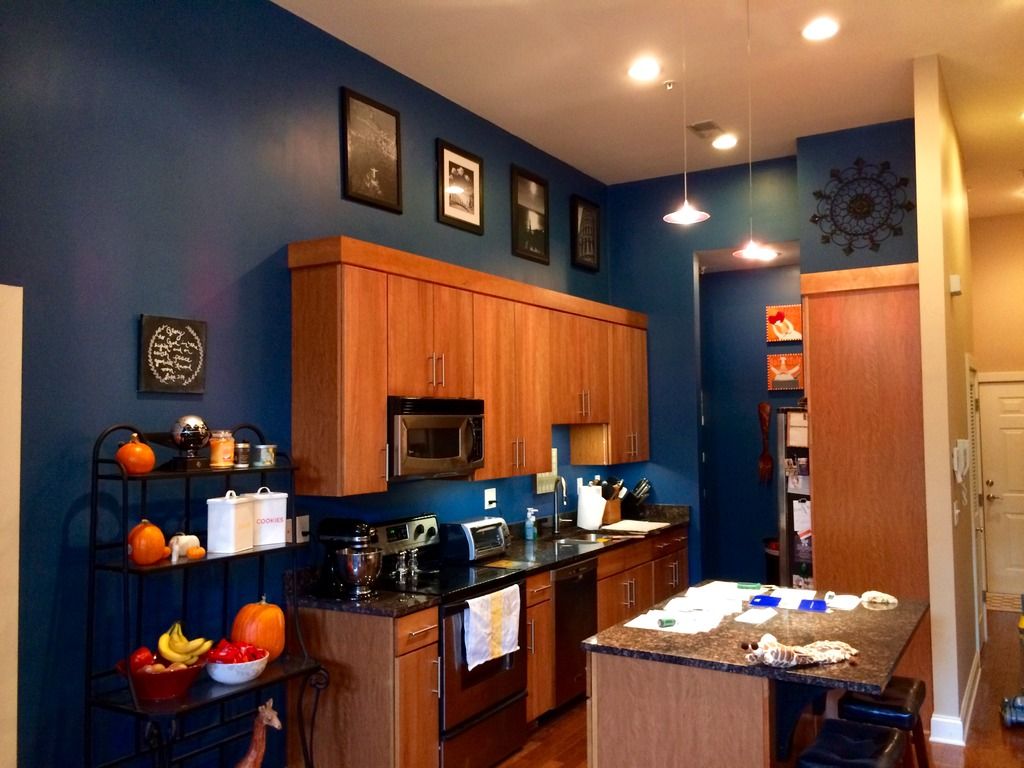 This was after they already got rid of their big leather couch.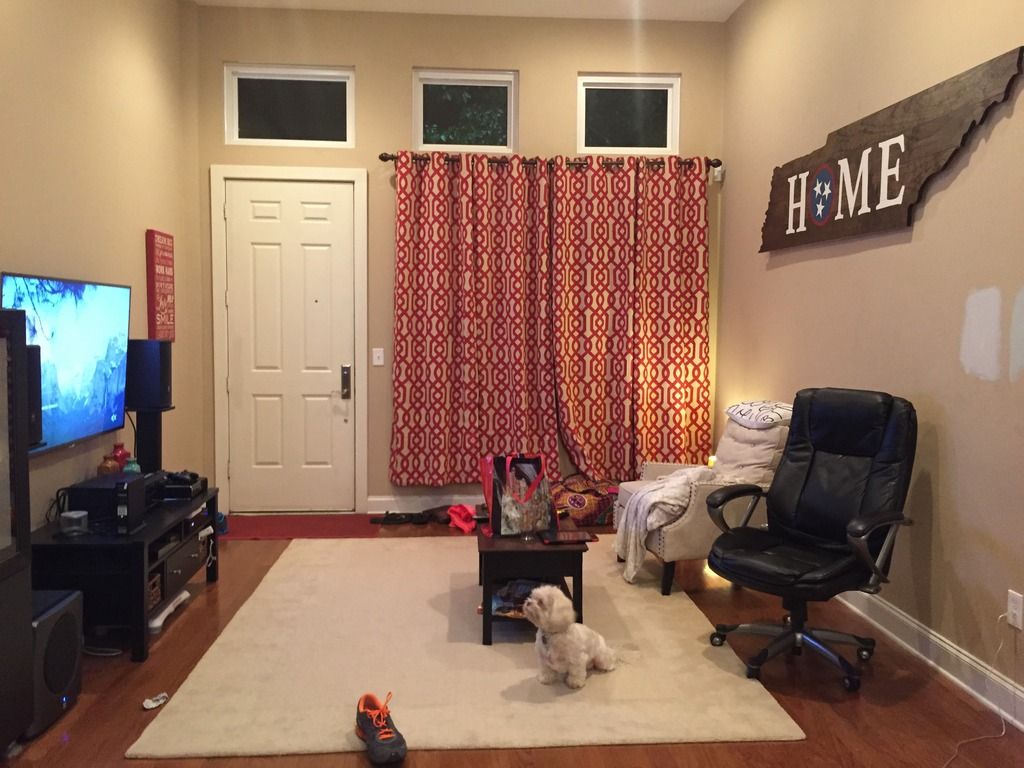 And after some new paint on the cabinets and the walls, almost entirely new furniture, new light fixtures, new floors, and new accessories, here is the lovely AFTER...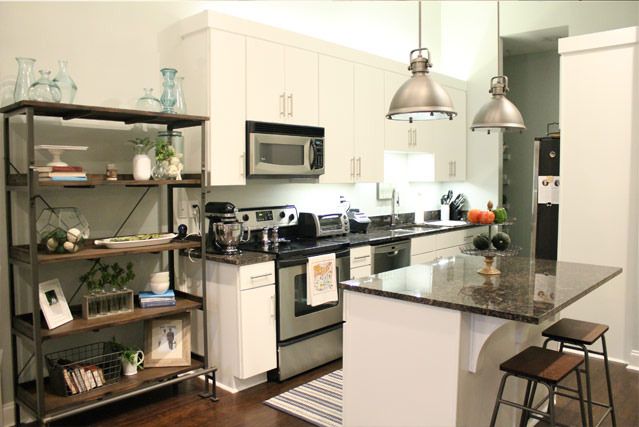 Amazing difference, right? It almost doesn't look like the same place!
Their cute pup, Ron, wanted in on the glamour shots. He's the master of the house and a great model, so I had to agree.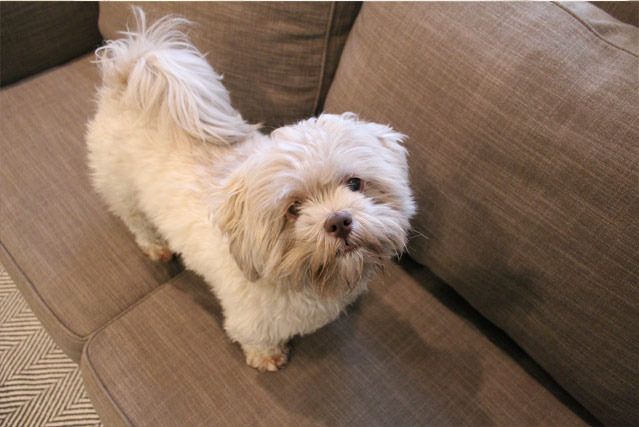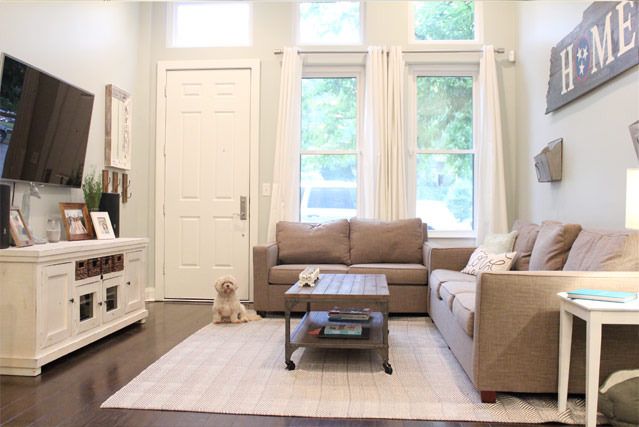 A few more details...
I was so excited about this handmade farm table that I found for a steal at an antique store in Chattanooga (Knitting Mill Antiques). Also, light fixtures make SUCH a big difference.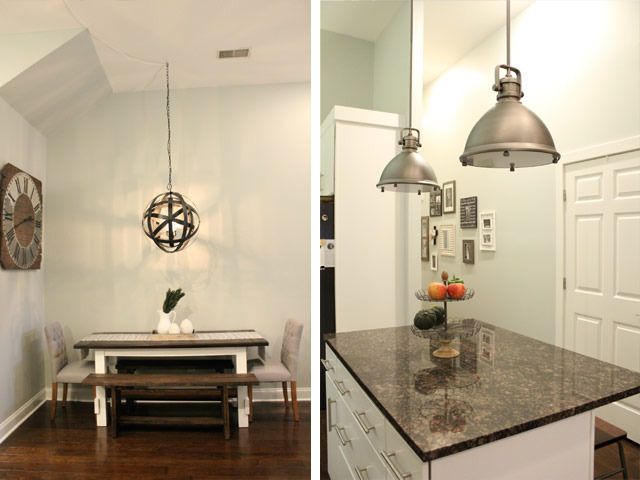 Philip MADE that Tennessee art! Isn't that amazing??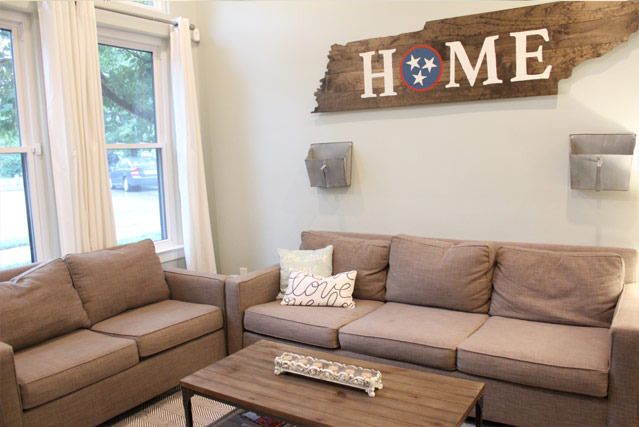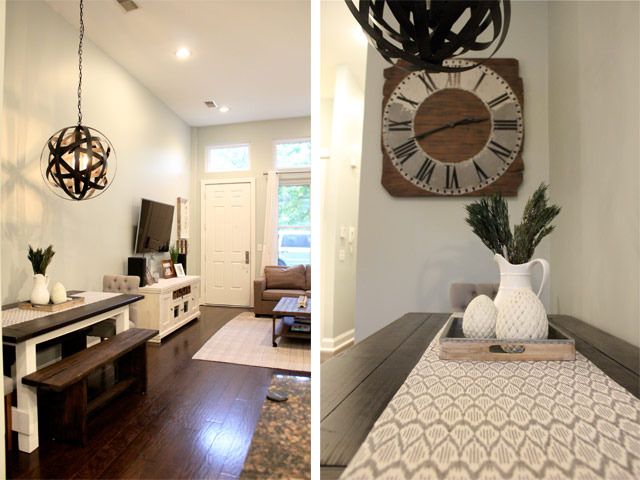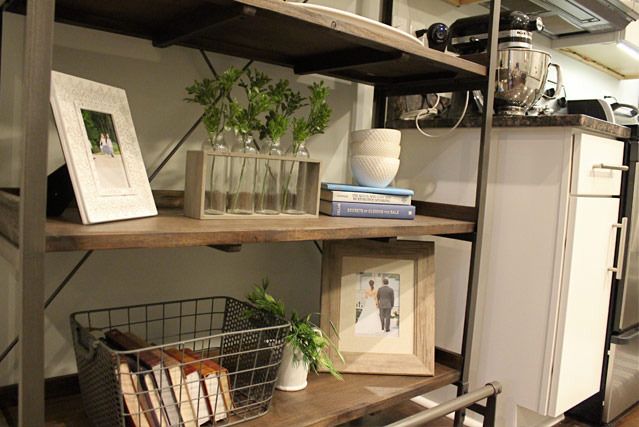 THANK YOU, Mary & Philip, for the joy of helping with your renovation! Here are some sources for you!
Living Room Paint color: Silver Strand by Sherwin Williams Couches: West Elm Coffee Table: Wayfair TV Stand: Wayfair TV Stand Baskets: Target Rug: Rugsusa.com Curtains: West Elm Distressed Mirror to the Right of the TV: Home Goods Metal Wall Baskets: Magnolia Home Table lamp: Target Dining Room Table: Knitting Mill Antiques in Chattanooga Cage Light: Shades of Light Chairs: Target Serving Tray: World Market Pitcher: World Market Artichoke Figurines: Target Table Runner: World Market Kitchen Pendant lights: Ferguson Lighting Gallery Industrial Shelving Unit: World Market Accessories: Target, World Market, Home Goods Barstools: Target