Sometimes I try complicated and time consuming projects. Sometimes I spend less than 3 dollars on 2 "frames" and update my laundry room with paint I already have. And I feel great about it. Our laundry room is a windowless little nook with low ceilings and an awkward shape in the basement. And it has looked pretty dire since we moved in.
So Jeremy used some wood leftover from tearing down closet doors in the former garage  to build some shelves above the washer/dryer which automatically upped our storage game.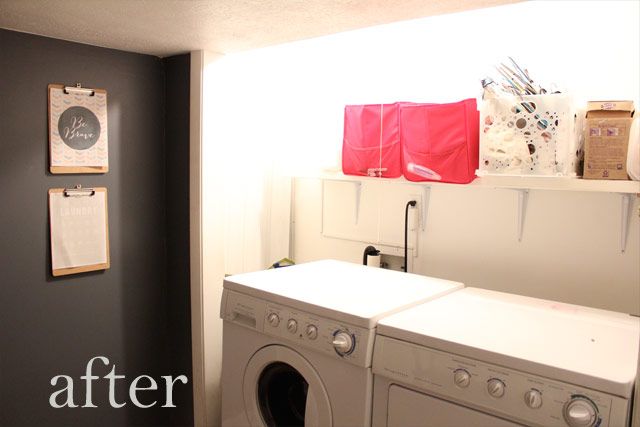 I used some leftover paint from the bathroom remodel (Gibraltar by Sherwin Williams) to paint a little accent wall.
Then I created the cheapest art ever!
I bought two clipboards at Walmart for less than $3 combined, and I used the existing tab on top to hang them on the wall like frames. Then I clipped up some art printables I got online. And they are so easy to interchange seasonally or for whatever I want!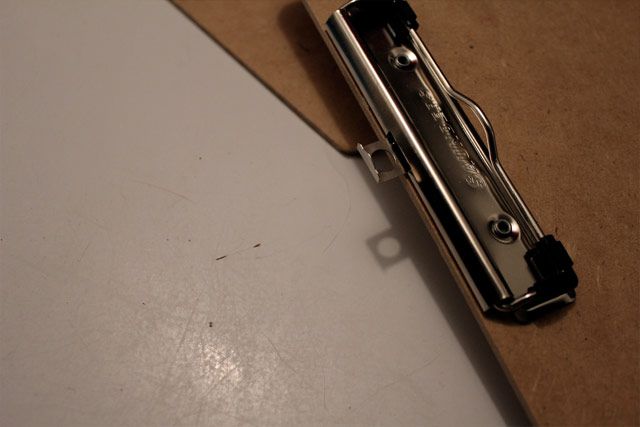 The "Be Brave" print came from Etsy. I bought it for decorating my cubicle at work! purchase your own printable here!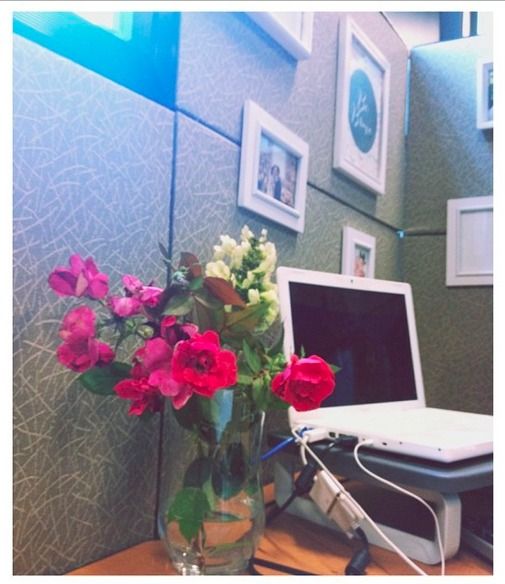 The cute laundry print was a free printable. Download your own here! 
This super quick and easy update makes this a much nicer place to do laundry! I would love to find a colorful rug and install some more permanent shelving on the left side wall.