If you've been keeping up with the blog of late, you've seen several updates to our master bedroom. I made a few more changes, and I think I can officially call this a "reveal" as all the boxes have been checked and I am calling it done...for now. You never know when the mood for change will strike once again!Today, I'm going to let the pictures do all the talking. Later, I can share more details about how each part came together.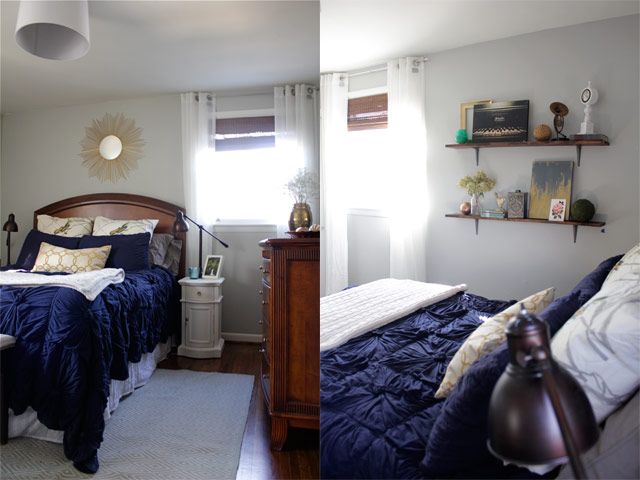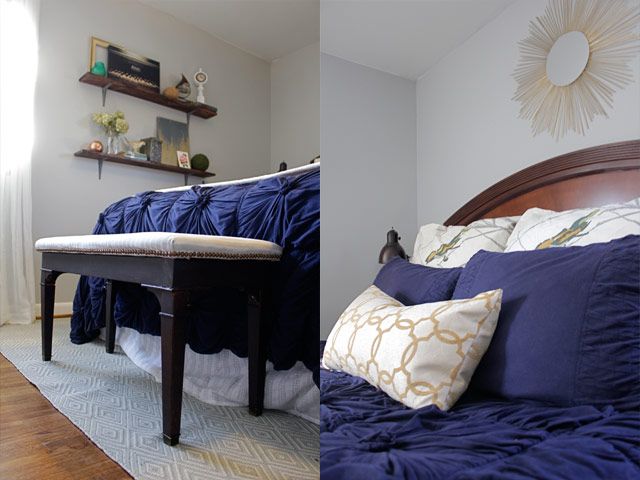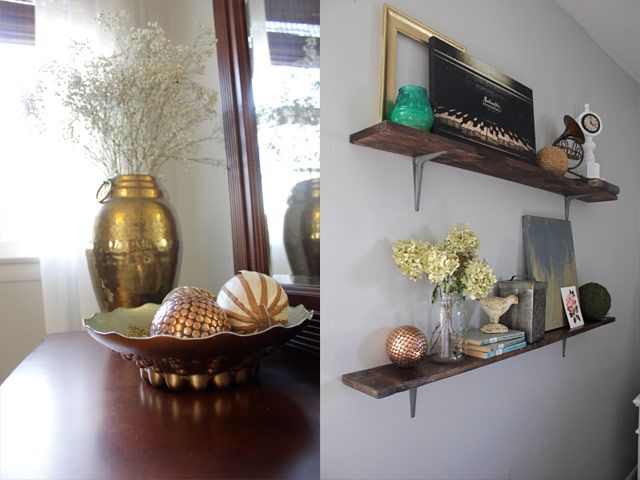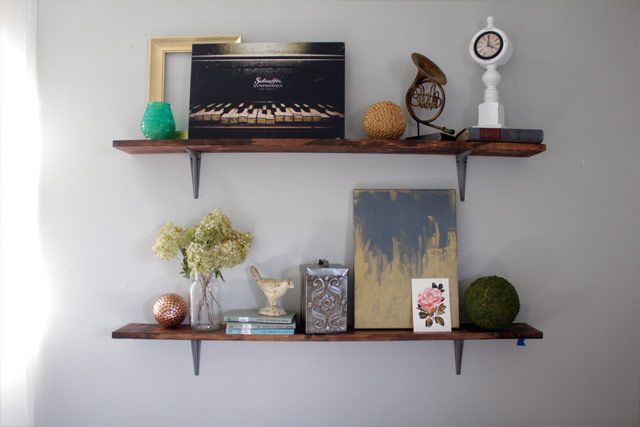 Sources: Wall Color: Stonington Gray by Benjamin Moore Ceiling Color: White Dove by Benjamin Moore Ceiling Light Shade: Home Goods (See DIY) Rug: Dash & Albert  (Found at a yard sale) Starburst Mirror: DIY Bed & Dresser: Hand me downs Bedspread & Navy Shams: Anthropologie Rosette Quilt  (Color no longer available) Euro Shams: West Elm Organic Sparrow Song Rectangular Throw Pillow: Home Goods Throw Blanket: Pottery Barn  Curtains: Home Goods Bamboo Blinds: Home Depot (Providence) Bench: Free & DIY Reupholstered Nightstands: Thrift Store/DIY Lamps: Home Goods
Just for a little reminder about the progress of the room...