The vision must be followed by the venture. It is not enough to stare up the steps - we must step up the stairs. ~ Vance Havner
I worked last week to transform our basement stairway into something more exciting. (See more about painting the steps dark gray, see part 1 here.) Something that says to the guests who enter through the basement, "Hey welcome to our house. Come on up and make yourself at home."
And I think it's getting there.
It is amazing what paint and stain can do. Just to remind you, here is what it looked like before.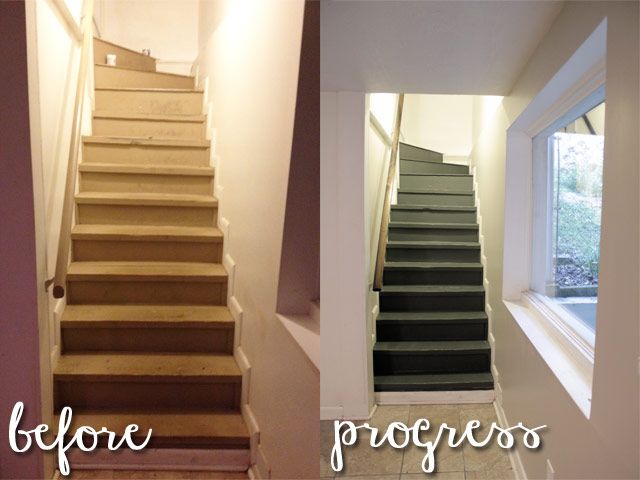 I started by replacing the handrail. The old banister had been chewed by a dog or some other such nonsense, and it was worse for the wear.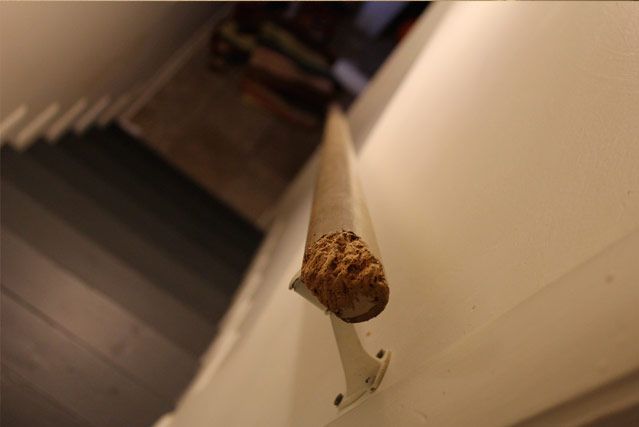 So I headed over to  Lowe's and picked up a 12 foot banister and had them cut it down in store to 9.5 ft. It was about $30, and they had a wide selection!
Then I set it up outside with our sawhorses.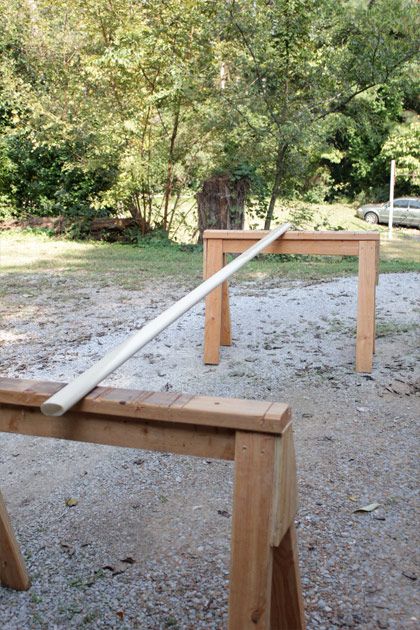 Here are my supplies. I had everything already, so I didn't spend money on anything except the railing!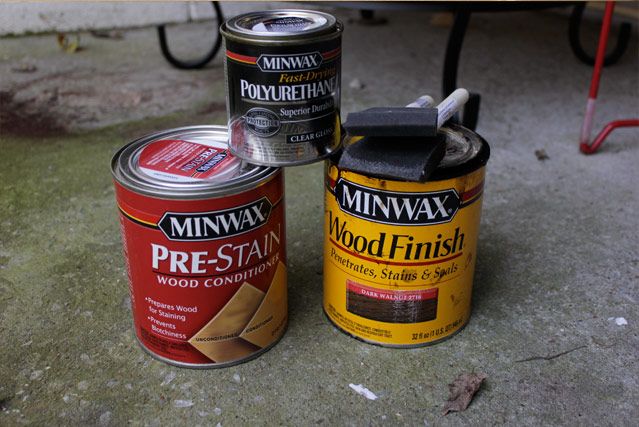 First I applied a wood conditioner and let it set for between 1 and 2 hours. Wood conditioner evens out the tone of the wood and allows the stain to go on more evenly.
The method I have determined works best for us when staining raw wood is to apply and immediately wipe off first in order to test the color. Raw wood soaks the color in immediately. So Jeremy applies with a sponge brush and I come behind with a stain rag to wipe off.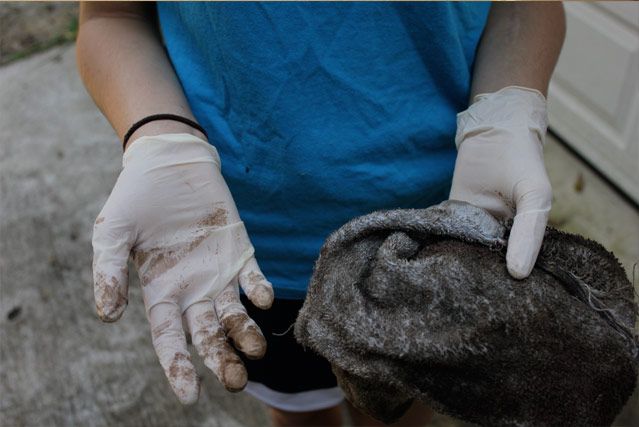 We did this about three times until we got to the color we wanted.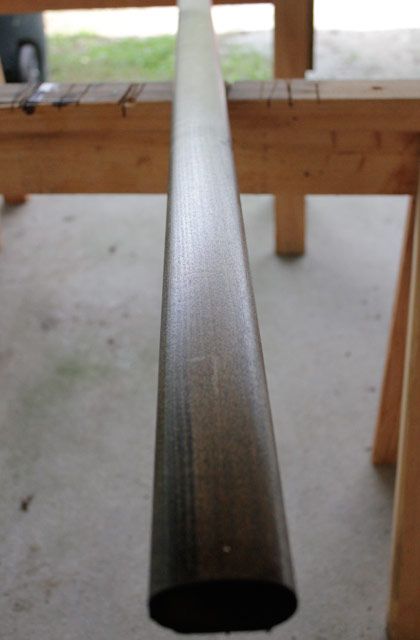 Then two coats of Miniwax Polyurethane finished it off.
Having this beautiful freshly stained handrail already made such a difference! Then I painted the inset part of the wall behind the rail and the opposite wall for some added appeal. It really makes the baseboards pop! I used Revere Pewter by Benjamin Moore...our favorite color choice throughout the house (see our House Tour to see it in the living room, kitchen, hallway, and office)...and had it color matched to Olympic One in Eggshell. It's subtle in these photos, but it definitely makes an impact in person.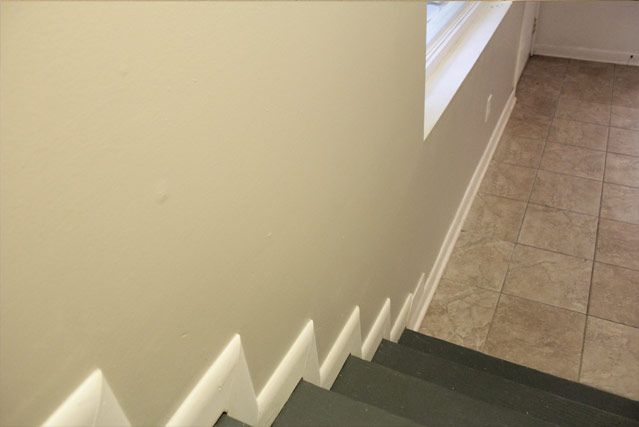 Next on the list is to hang some white curtains over that basement for some texture. They also will provide some privacy in the basement at night! I think the walls might need some art now too...
And one more look at the finished product.