We are in the process of revamping our little main level bathroom, and this weekend a coat of paint made an appearance and changed everything. I believe wholeheartedly that paint is the quickest and cheapest way to go from drab to fab. I still have a few decorative changes to make before calling this makeover phase 1 done. If you missed it, I recently frosted the shower window. Someday we would love to get new tile and a new toilet, but that will be a little ways down the road.
Here is the progress with this weekend's paint job.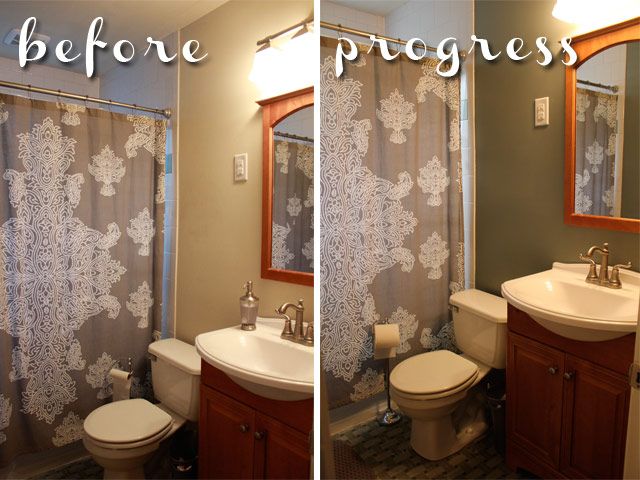 Jeremy has been on my case about painting everything gray...so I changed things up a bit with this blue/green/gray color called Valley Hills by Behr (which I color matched to Olympic paint).
It looks a little more green in these pictures...it's more blue in person. But either way it coordinates well with the old tile on the floor and the green stripe in the shower. I love this color. And I admit...it's a little bit nice to have some color on the walls...instead of a shade of gray.
I removed the towel bar on the back wall because I have some exciting plans for that wall and some flea market finds!
More progress to come later...