Life has been so busy lately. We have had out of town weddings and/or company almost every weekend which has been a blast, but it has made checking off my house to-do list a little bit more difficult. I am currently making plans for the start of our office room makeover as well as working on accessorizing the walls in our living room, and I thought I would post a bit of my "pinspiration" (inspiration from Pinterest) and what is to come.
Be on the lookout for a desk makeover. My latest $10 garage sale desk find will be transformed, and I am inspired by all things blue. Isn't this Peacock color just divine?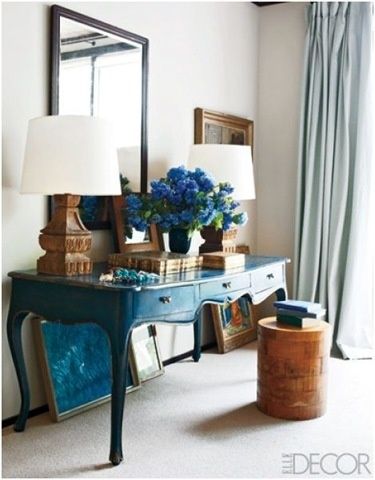 I recently ordered my first wall stencil from Royal Design Studio, so I will soon be stenciling a wall in the office as well as some statement art for the living room. Stencils can make such a big impact.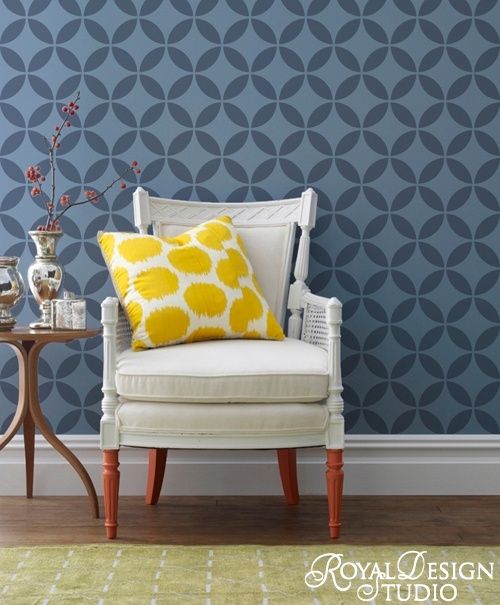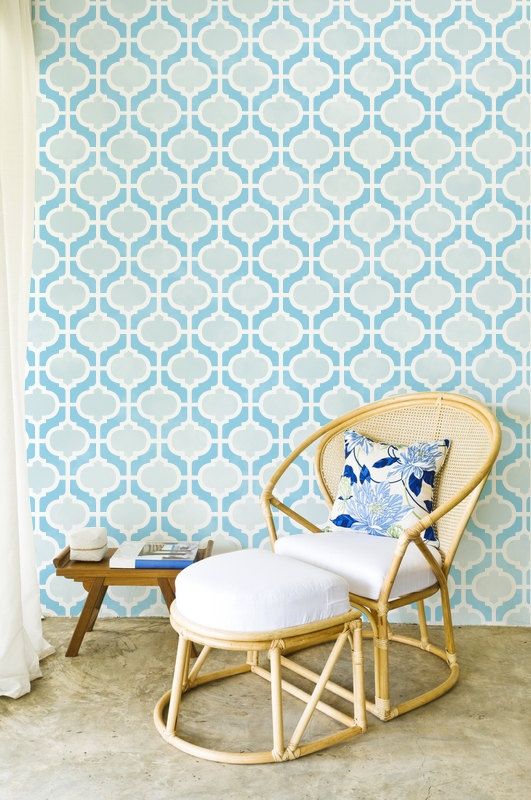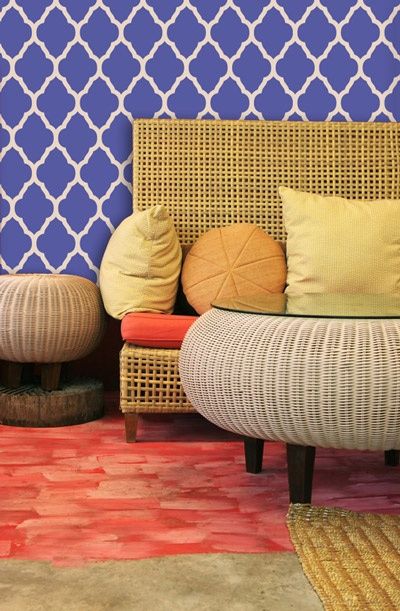 I am also in the process of putting together a gallery wall for behind the TV. There are so many creative gallery walls out there in the pin-o-sphere. I can't wait to get all the pieces put together.
I am also dreaming of putting some faux roman shades up around the breakfast nook windows. Wouldn't that just be perfect?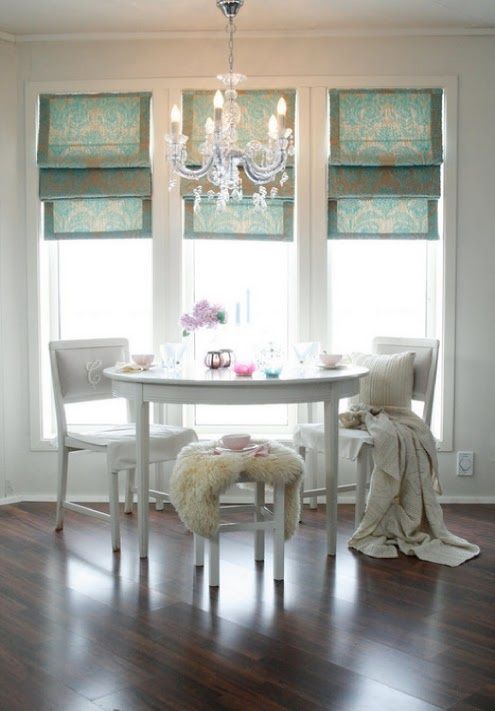 What has been "pinspiring" you lately? And how many projects are on your to-do list? I stopped counting when the list got too long :-)