On Saturday, we hosted a housewarming party to allow friends to stop by and get a tour of the new digs. Due to some yucky weather outside and everyone's busy spring schedules, a lot of friends were not able to make it, so here is a little run down of the night. I knew it was going to be a rainy day, so I put together a menu of some of our favorite Jeremy & Chandler comfort foods.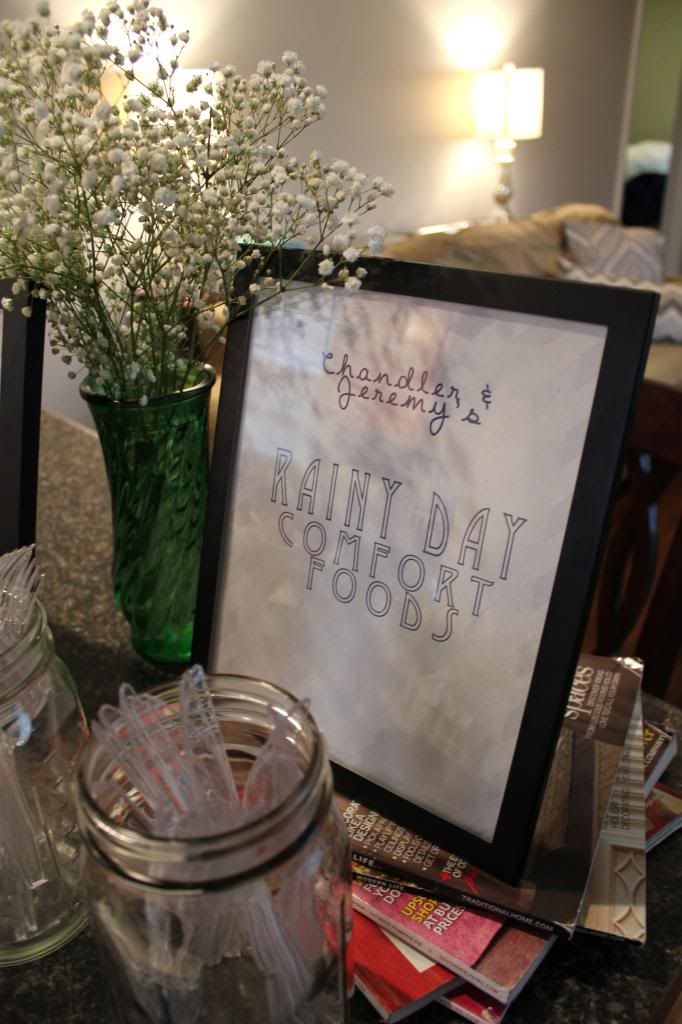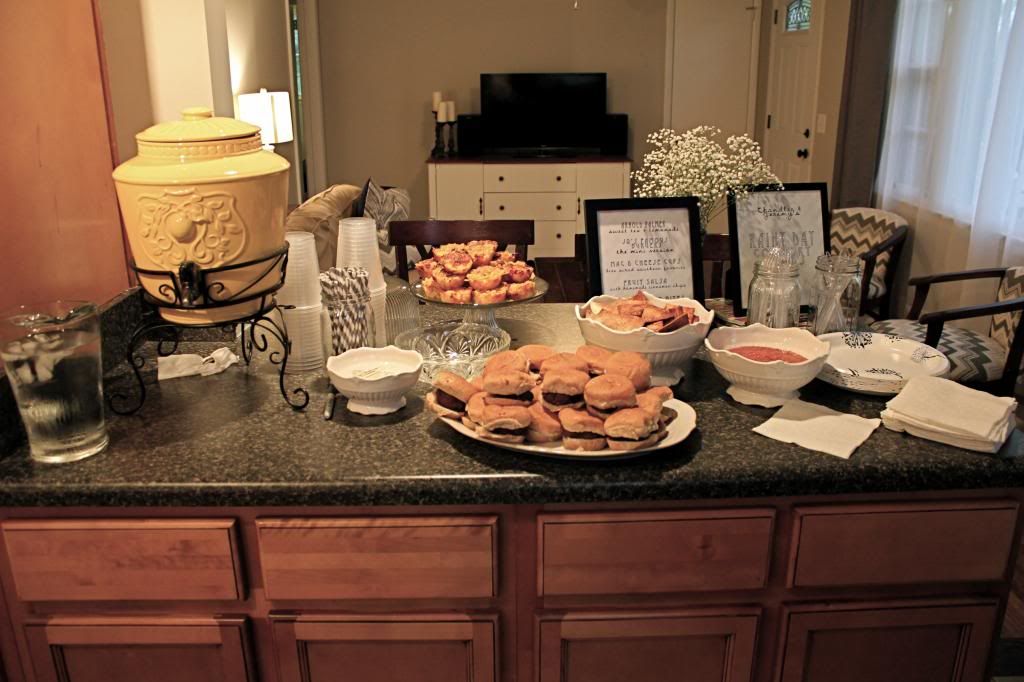 I might be biased, but Jeremy makes the best homemade burgers I've ever tasted. Seriously. They are amazing. He tried his hand at sliders this time. They were a hit.
I also tried some Mac & Cheese bites and my standard favorite of Apple Berry Salsa with homemade cinnamon sugar chips.
There we are. Me and my little burger chef.
We also let people put a little personal stamp on the house. We have plans to paint the office, so I asked people to "Write On Our Wall" with chalk and leave their favorite scripture or a note to us.