One of my goals for our home is to fill it with stories. I am a songwriter, and I think that contributes to my affinity for hearing people's stories, telling a good story, and understanding the story behind a person, place, or thing. I want our home to be a place where people feel safe--no matter what their story-- and where we make memories to share later. I would love for even the furniture and the rooms tell stories of their own--stories of God's faithfulness, of our love for each other, and of creativity. Can you tell I am a little bit sentimental?
This weekend, I had the blessing of purchasing this chair from the family of a friend I knew in college. I melted at first sight of this vintage, velvet, tufted beauty! I didn't care where I put it, I just knew I wanted it to be in our home. Can't you just picture yourself reading a good book during a rain storm in this chair? I feel more studious already.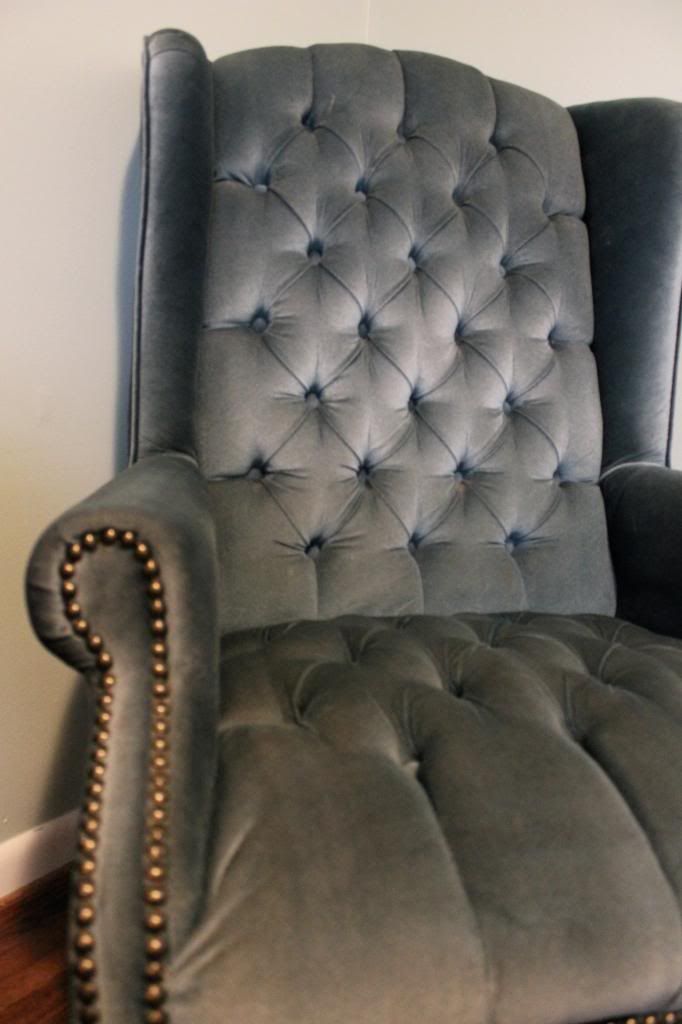 When I went to pick up the chair at their beautiful home, I was feeling frazzled. We moved the day prior, and I felt like I had a million things on my plate. It was gloomy and rainy outside, and my heart felt heavy. I was missing my own family back in Texas, and I just wanted to pick up my purchase and continue with my to-do list.
When I came inside, I was greeted with hugs and laughter and the story of the chair. This velvet wing back was a treasure in their family that had followed them from their days of early marriage and the beginning of a career. It represented humble beginnings, years of hard work, and God's blessings in their life. They are experiencing a move and a time of transition in their family and decided to part with some furniture, and I was lucky enough to take it off their hands.
When I was invited for tea, I decided to put aside my mental list and rest for a moment. I was reminded of what matters as we talked about life and swapped stories. I don't think they knew how much it meant to me to be invited into their family for the afternoon. I came away with renewed perspective and a beautiful piece of furniture that means so much more to me than if I had picked it up at a retailer.
Take the time to tell stories and to remember the ways that God has blessed you. I'm thankful that this chair will remind me of that, and I hope it follows me and Jeremy as we head into our own marriage adventure.
Do you have any furniture that tells a story? I would love to hear about it.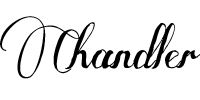 P.S. Speaking of furniture that tells a story, here is a sneak peak of the gorgeous French Provincial dresser set that I just received as a gift from my mother-in-law (I found out about it after writing this post). It was in her bedroom growing up. How special is that? It is going to be in the same room as the chair above. I love that room already.